PEACE TALKS-PROGRESS LP LIMITED PRESALE PACKAGE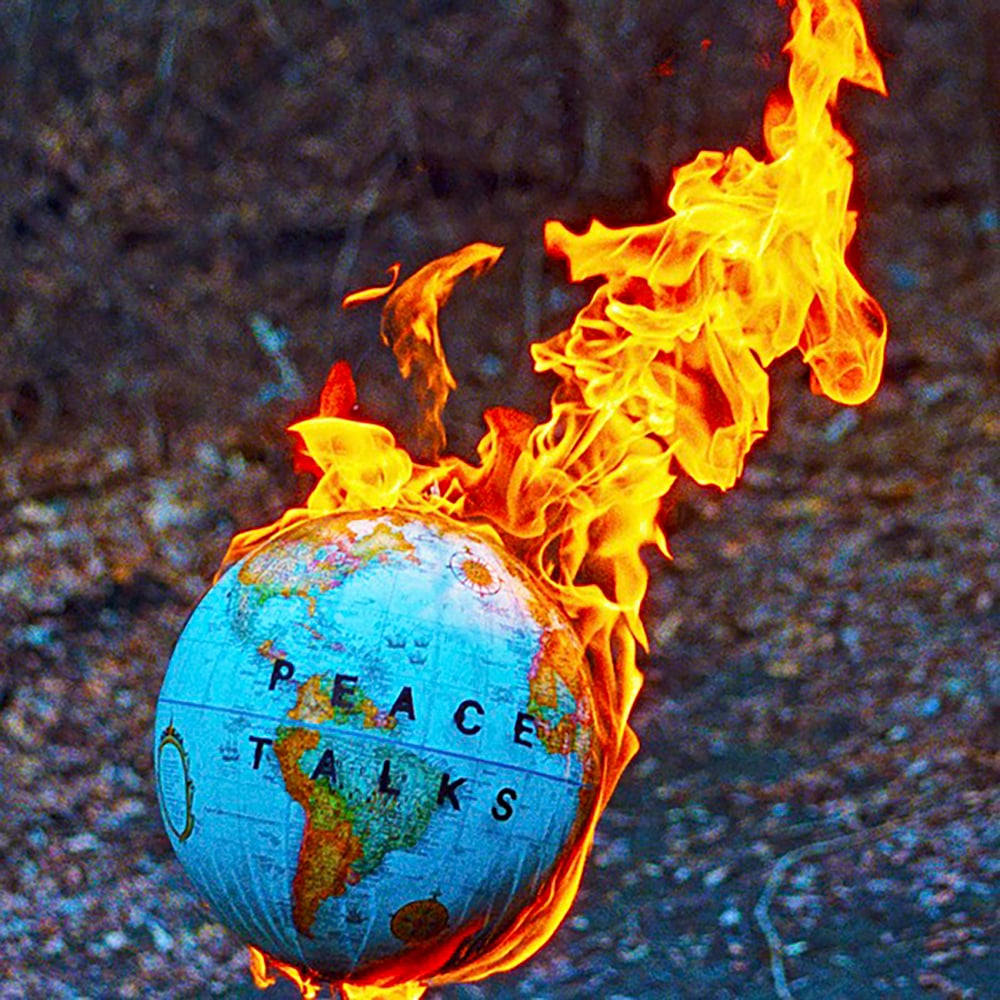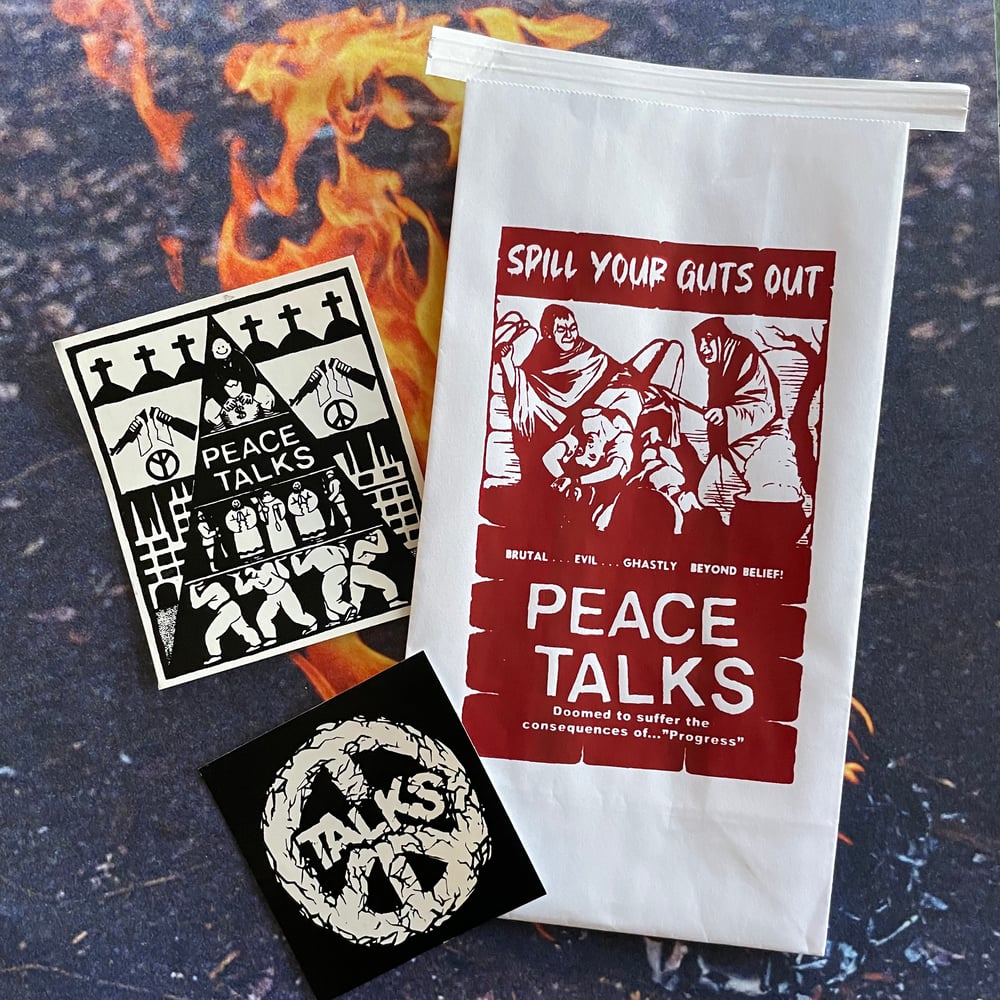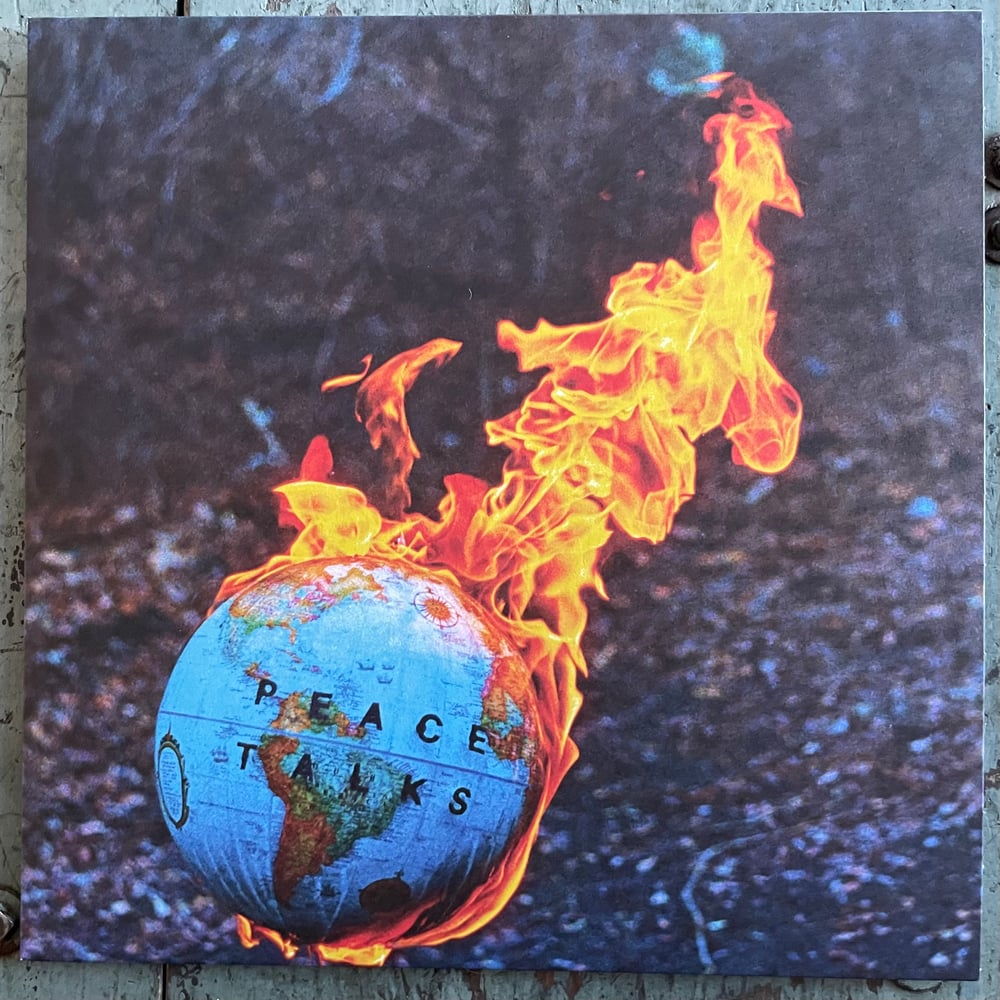 PEACE TALKS-PROGRESS LP LIMITED PRESALE PACKAGE $22.00 plus shipping.
Presale Package includes:
Limited Blue Jay w/Neon Green Splatter LP (Only 100 Pressed)
Limited Hand Silk Screened PEACE TALKS Barf Bag
Two Different Vinyl Sticker Designs & One Inch Button (temporary mock ups for pic)
This Presale Package is limited and will be removed once it is sold out.
Non-Presale Package version of Black Vinyl and Blue Jay w/Neon Green will be available for sale on the official release date of 12.14.23. LP Release show in Pittsburgh the same day.
As the barrage of disinformation, sloven consumption, and sedentary doom scrolling hurles humankind into the bleak void of the 21st century, we find ourselves in terrifying awe of humanity's alleged notions of "Progress". PEACE TALKS debut LP offers nine scathing tracks rebuking the notion that all is well with our never ending growth and unchecked greed. With thunderous drumming, caustic vocals, and furiously arresting riffage PEACE TALKS slaps back at the corporate tunnel vision deadset on punching down all genuine compassion and concern. Unpretentious, unstylized and unabashedly pissed, the PROGRESS LP is a bent and battered nail that refuses to be hammered down.
A portion of proceeds from the sale of this LP will be donated to:
Preservation Point
www.pppgh.org
Prevention Point Pittsburgh (PPP) is a nonprofit organization dedicated to providing health empowerment services to people who use drugs.
The mission of Prevention Point Pittsburgh is to promote and advocate for the reduction of harms associated with injection and other forms of drug use, and to reduce the risk of HIV/AIDS, Hepatitis C, other blood-borne infections, and overdose.