DARK THOUGHTS- DO YOU DREAM 7" 2023 Repress Pink w/Black Splatter Limted Presale Package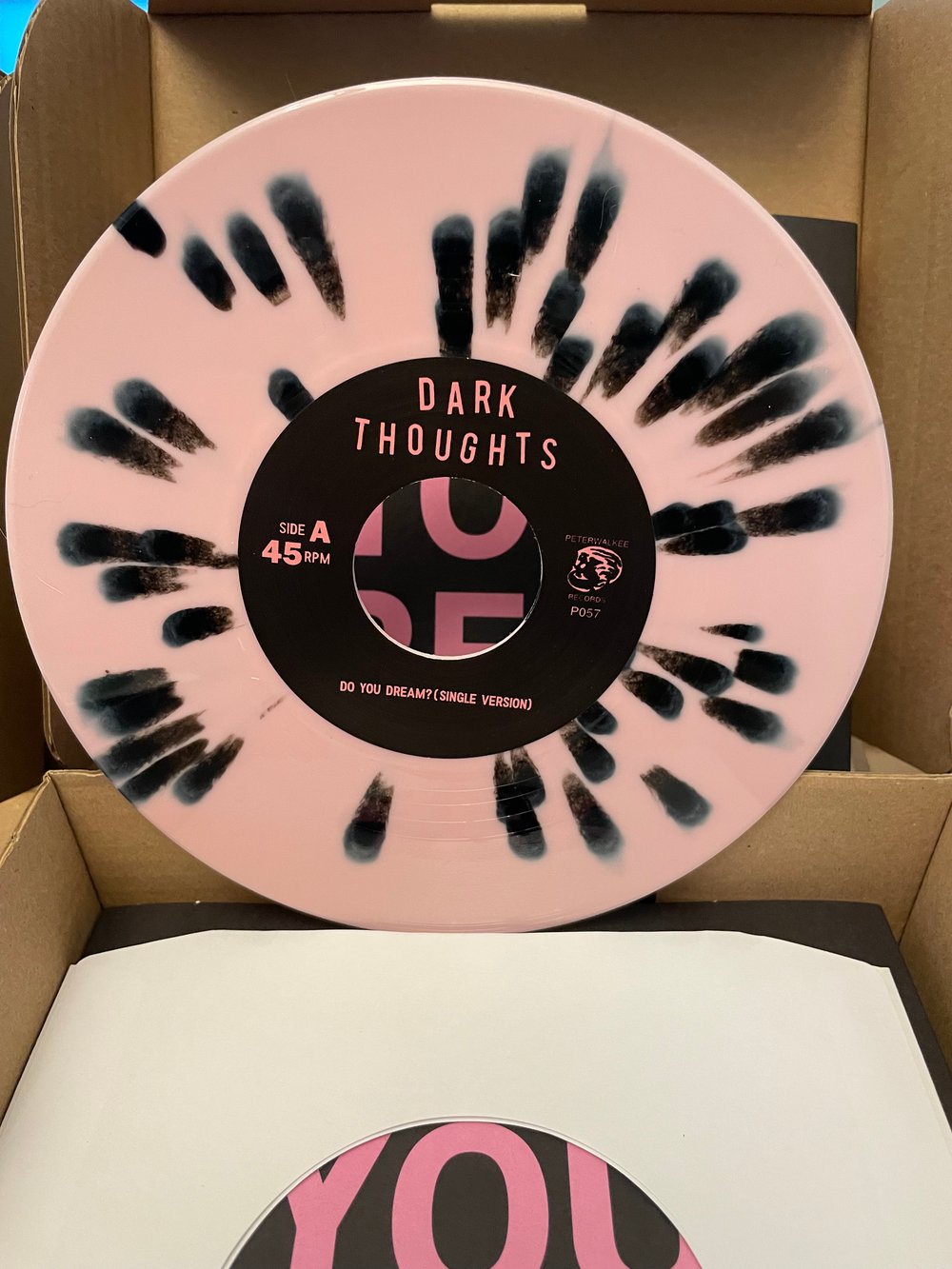 DARK THOUGHTS- DO YOU DREAM 7" 2023 Repress Pink w/Black Splatter Presale Package is $10.00 plus shipping.
Pink w/Black Splatter vinyl is limited 100 copies (only a portion of that 100 are available in these presale packages).
Pink w/Black Splatter vinyl Presale Package comes with:
Two Vinyl Stickers (temporary mock up in pic)
One Inch Button
This Presale Package is limited and will be removed once it is sold out.
Official release date is 12.14.23
A classic 45rpm 7" single from Philadelphia pop rock punks DARK THOUGHTS. This single from full length LP entitled "MUST BE NICE" (released January 2020 on Stupid Bag Records USA/Drunken Sailor Records UK) contains two fantastic tracks of the blazing unforgettably catchy power pop rock'n'roll you've come to expect from this fierce trio. Side A features DO YOU DREAM? (Alternate 7" only mix), an instant classic, you'll immediately keep dropping the needle back to start over and over again! Side B includes the exclusive 7" only track "IT'S TOO LATE", another two minute pop rock fist punch earworm to your brainpan. Pop made by punks. It's not just good, it's Ramones good.
A portion of the proceeds of the sale of this 7" will be donated to: ttps://www.vamosjuntos.org. Juntos is a community-led, Latinx immigrant organization in South Philadelphia fighting for our human rights as workers, parents, youth, and immigrants. Vamos Juntos believes that every human being has the right to a quality education and the freedom to live with dignity regardless of immigration status.