ARCHERS OF LOAF-REASON IN DECLINE LP (color vinyl)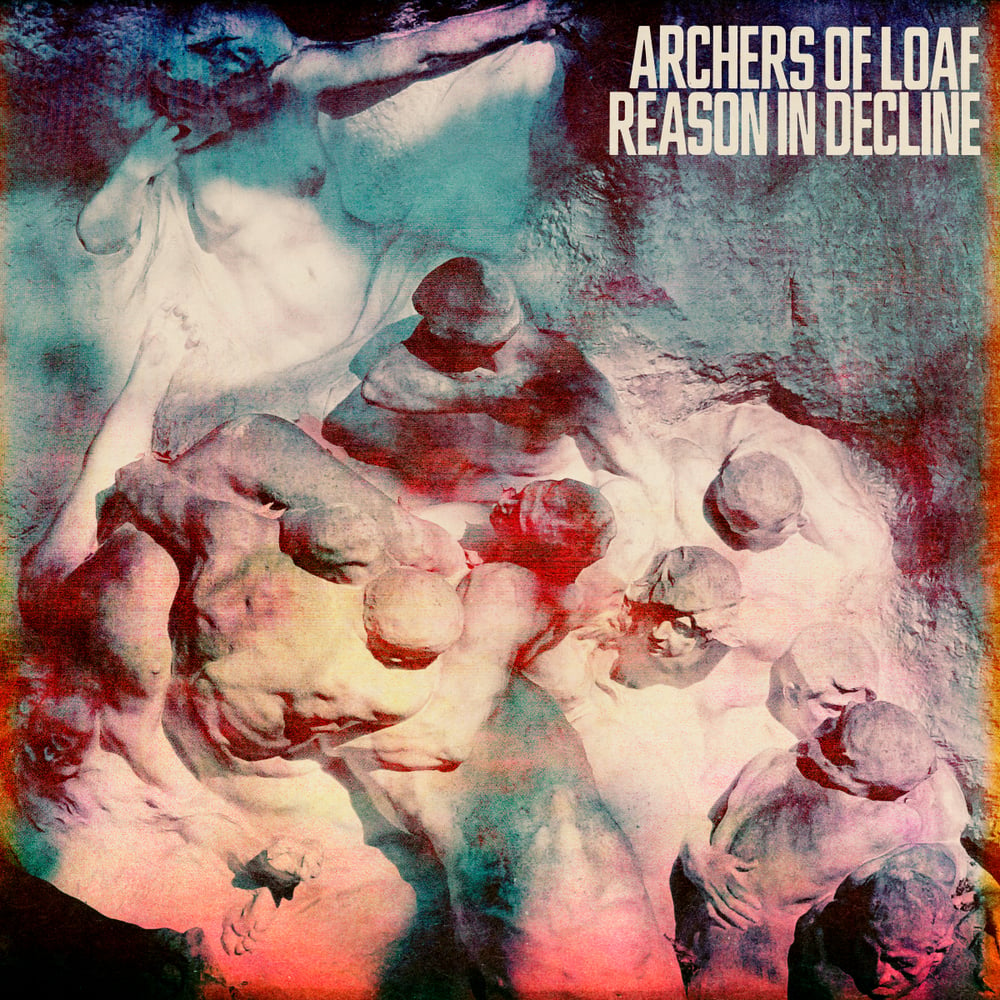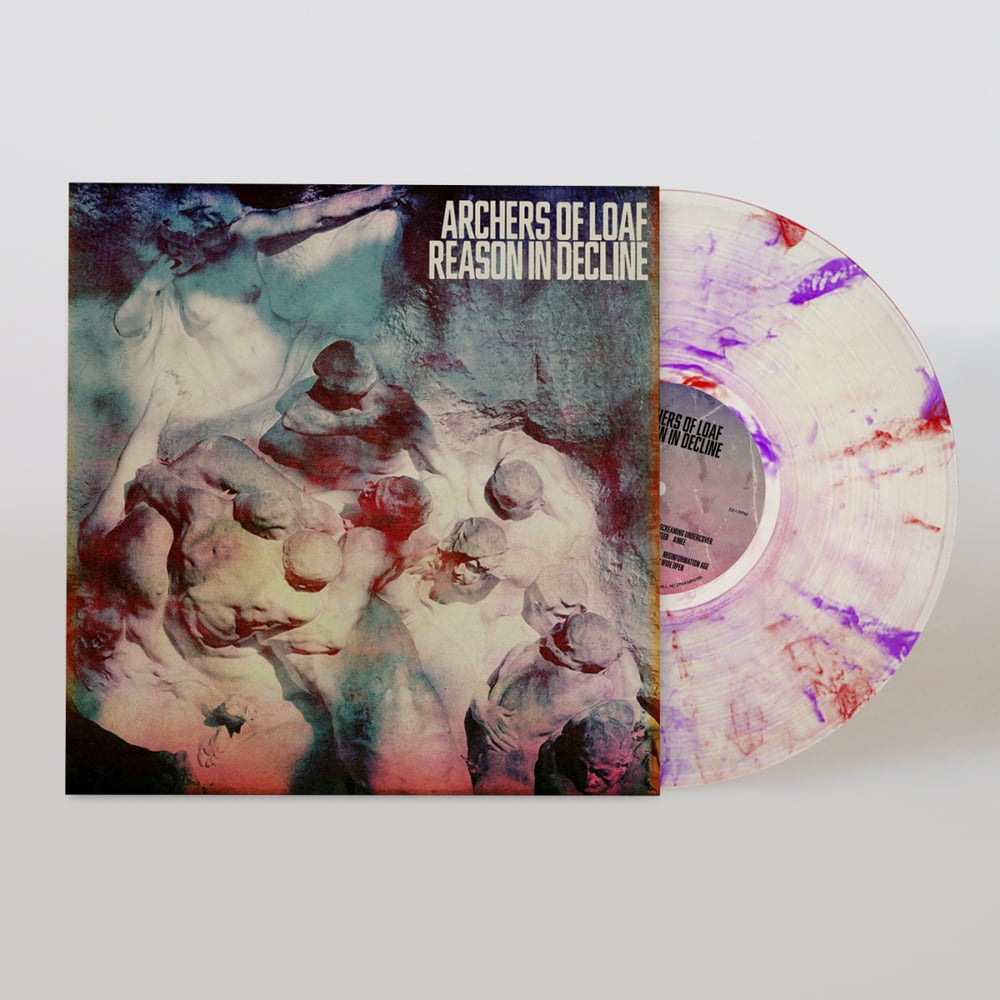 ARCHERS OF LOAF-REASON IN DECLINE 12" LP
Limited edition White w/ Red & Purple Swirl VINYL
Full-color cardboard inner sleeve
Includes digital download card and promo poster
REVIEW FROM PITCHFORK:
On their first studio album in 24 years, the long-reunited Southern indie rockers make mighty, angry songs better suited for now than then.
How should the coveted bands of indie rock best reunite? Play the hits and relearn some curios, like Pavement? Pick up where they left off and barrel ahead, like Dinosaur Jr. when they reconvened their classic trio and slashed back to basics? Or should they, like Dylan Carlson's renovated Earth, acknowledge that both they and the times have changed, that past sounds no longer suit them even if the mood remains much the same? Another possibility: sort through the successes and strikes of their bygone days, choose what still feels right, and see if it makes sense now, scrapping anything that feels like a mere simulacrum of then. That is the smart choice that Archers of Loaf made for the mighty Reason in Decline, not only their first studio album in 24 years but also a compelling testament to the way the old you and the new you can make one helluva tandem.
In the '90s, North Carolina's Archers of Loaf were the quintessential Southern indie rock band: powerful to the point of seeming brutish, but with an understated streak of sophistication; unflinchingly honest and critical, but with a grace note of wit. Releasing four albums (and a full-length B-sides set) in only six years, they careened wildly among gnarled jangle pop, urgent noise-rock, and snappy hardcore like Hüsker Dü's younger country cousins, sometimes trying out samplers or sequencers in the madcap way of their moment. The tunefully churlish baritone of Eric Bachmann—a towering, glowering singer mad at love, the music industry, the olds, and pretty much everything else—strung it together, his voice frayed like an old piece of rope forever ready to snap.
And then it did. Despite dalliances with the mainstream and Robert Christgau's unequivocal endorsement ("other indie bands should just retire"), Archers couldn't sustain their post-adolescent ire into the new millennium. They broke up right before it began, just as Bachmann softened his stentorian roar into a curious croon in the great chamber-folk act Crooked Fingers. The live Archers reunions began a little more than a decade later, but talk of something more always seemed like a non-starter. The angry young men were husbands, fathers, and even lawyers now, pals getting together to cosplay their past at the occasional festival without pretending they were really the same people. Whenever interviewers optimistically asked Bachmann about another Archers album, he demurred: Why pose about old problems with new songs?
Reason in Decline doesn't pose. Instead, these 10 tightly coiled songs rightfully treat those former concerns—bitter character studies of lovers and townies, jilted analyses of the overcrowded underground—like Clinton-era trifles, conflicts of no consequence in a time of autocrats and prospective apocalypse. Bachmann, now 52, funnels his vintage bile into new ducts here. "In the Surface Noise," for instance, is a righteous elder's anthem for the inspirational kids demanding systemic change. "Coming up from under/Myth, deception, subterfuge," he barks, offering both a nod of approval and a wish that his own generation had gotten more things right. He turns backward and inward for "Mama Was a War Profiteer," a beautiful tune where romantic sounds smartly cloak disdain for those apathetic souls who vacation their way through someone else's injustice.