- APRIL 1ST HERO DISHONEST TOUR-NEW RELEASES!
We just returned from a whirlwind 9 day 10 show EAST COAST tour with our lovely lads from Finland HERO DISHONEST. To say we had a great time would be an understatement. Thanks to all the folks that helped with shows, came to see the band, made cakes and drink FISU! HERO DISHONEST's new LP ALLE LUJAA is now up for sale in a presale package (Limited to 25 copies for presale package)! Go to the ordering page and get it now!
Check out the video for a song from the new LP entitled "Itäviinaa". Stare into the hypnotic eyes of MR. BOSTON....
Also up for sale in a presale package is the overdue SOKEA PISTE-AJATUS KARKAA LP! Package comes with lots of cool stuff including a silk screen poster and a copy of the OIRE 7" on LIMITED YELLOW vinyl! This presale package is limited to 25 copies as well. Check out the video below for a song from that record as well!
- February 02- NEW RELEASES UPDATE/HERO DISHONEST TOUR UPDATE!
March 22 2013 looks to be the release date for TWO killer LP's from the Republic of Finland! First we have the (long overdue) SOKEA PISTE-AJATUS KARKAA LP, a frightfully intense master piece of dark and damaged punk rock cacophony. Originally released in Finland with a recent pressing in Japan, this amazing record is still hard to come by here in the states and we are pleased to finally be changing that! Presale packages will be available with some bonus goodies! Keep your eyes peeled for that.
SOKEA PISTE-UMPIKUJA
We are also pleased as punch to be bringing you the new LP for long running Finnish thrash unit HERO DISHONEST! The ALLE LUJAA LP is an extravagant exercise of unhinged energy, melodic ear candy, and ass ripping chaos. Complete kenspeckle! LP ARTWORK coming shortly! In the meantime enjoy a track from the NEW LP!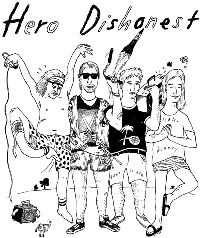 Hero Dishonest-Systeemi ei lepää
In addition to the NEW LP, HERO DISHONEST will be coming over the states for a mini EAST COAST engagement! Check out the dates below and come say HELLO to the band! Punk rock empresario Biff of Feral Kid Records and Brown Sugar fame will be handling the driving and PW CEO and general wing nut Matto will also be in tow and will be celebrating the anniversary of another year of life while on the road.Feel free to bring snacks and gifts.
Here is a rough outline of the tour. Check back for venue and band updates.
MARCH 22-BROOKLYN NY-@ THE ACHERON-bands TBA
MARCH 23-BOSTON MA-Venue & bands TBA
MARCH 24-PROVIDENCE RI-@ AS220 w/ Lolita Black & Suicide Pact
MARCH 25-PHILADELPHIA PA- @ WOLF CYCLES w/ Neo Cons (CA), Dopstroke, Paranoias. MATTO'S BDAY! BRING CAKE AND GIFTS!
MARCH 26-BALTIMORE MD-@SIDE BAR w/Enemy Insects and more
MARCH 27-PITTBURGH PA-@ Gooskis w/Icon Galley & Radium Girls
MARCH 28-CLEVELAND OH- @ NOW THATS CLASS w/Fuck You, Pay Me and more
MARCH 29-BUFFALO NY-@ FUNERAL HOME w/Lieutenant, Mallwalkers, and more
MARCH 30-DAY GIG @ DAMAGE RECORDS in HADLEY MA-bands TBA
MARCH 30-NIGHT GIG @ TRAMPOLINE HOUSE ALBANY NY-bands TBA
Looking past March, we are working on releasing new records from JASON MARTIN & ELECTRIC BAND-Fantastically bizarre pop music about animals and space! Check out Jason's Performance Art Troop called POWER ANIMALS SYSTEMS as they open shows for LADY GA GA through out the month of March 2013...yeah I said LADY GAGA fool. Check out a song from the forthcoming LP from JASON MARTIN & ELECTRIC BAND below!
JASON MARTIN & ELETRIC BAND-HOUNDMAN VS POWERPOODLE
Also we just got a glimpse at the cover art for the SIMON LEBRON-MONSTER MANUAL LP and well it's awesome! The MONSTER MANUAL LP is the brainchild of THE PULSES (Dirt Nap Records) front man Jesse Steinchen. The record features 26 songs about the magical and mythical monsters of the Dungeons and Dragons Dungeon Masters Guide. The longest track clocks in at a lengthy 2:05. Brilliant.
Coming soon- Some super BLOW OUT DEALS coming soon! Check back for details!
- December 21 HAPPY HOLIDAYS!-
Looks like we are all still here...so continue to enjoy life..buy a record, preferably the NEW CHRON TURBINE LP or FIGGS DOUBLE LP!
- December 5 CHRON TURBINE VIDEO & LP-
New video for "SIDEWALK PUDDING" from CHRON TURBINE
The CHRON TURBINE "SKULL NECKLACE FOR YOU" LP is out now! Pre sale packages are basically gone but you can grab the regular LP FOR $12.00 w/ digital download code over on the ordering page! The folks at VICE.COM recently posted a real sweet write up about the band and the new LP! READ ON-
From VICE.COM-Hey. Friends. Guess what. There's a new band called Chron Turbine. They're really good. They sound like a bunch of other bands, and, yeah, sure, fuck it, they give it their own twist (even though they really didn't have to), and I totally love them. Their drummer was in the most underrated hardcore band of all time, Merel, and their singer can do the post hardcore yelp as well as the Pete Steele Type O Negative sexy low vibe, which is all I ask of any singer. They have a new record that I can't stop listening too. The reason I bring them up—besides the fact that I want you all to buy their album and make them rich—is that they fit nicely into my belief system this week. They were brought to my attention by one of the dudes from Violent Bullshit telling me, "You need to check these guys out. They sound like the 70s…but all the wrong 70s." As you probably know, there's little higher praise among record nerds than saying a band gets a sound wrong and does it well. When I talked to Chris Turco, the singer of Chron, warning him that I may include them in an article about bands that sound like other bands, he was like, "Yeah, we know there's a lot of Jesus Lizard…" I didn't have the heart to tell him that Chron Turbine sounds like the Pink Fairies doing Torche doing "Daddy Should Have Stayed in High School." And that it is fantastic. The Touch and Go stuff is there too, but I'm already on record as encouraging everybody to sound like the Cows, so I want to add that I also dig men and women of all ages and stripes earning the stringiness of their hair through abject 70s groove worship. I encourage everybody to sound like everybody else—just not the everybody else that everybody else sounds like. You grock? Great! Now go form a band! Or, better yet, a better band! Chron Turbine's new album is out on Peter Walkee Records.
- NOVEMBER 15! THE FIGGS "THE DAY GRAVITY STOPPED" 2xLP reviews!-
The Figgs seem to have credentials piling out the front door, but that doesn't always equate to success I suppose. They've been together for 25 years as of 2012 and have now put out 11 full length records. Despite the consistent quality of their releases, they're not the biggest band in the world, believe it or not, and I'm not sure why. The Day Gravity Stopped is the band's 11th full length and features 20 brand new songs over two LPs. The band's sound relies heavily on sugary power pop songs, yet they still pepper in token moments of punk, synth, and even at one point, a saxophone. Tastefully is the key word there. Following up their recent live bootleg included with their 10th LP, Sucking In Stereo, these songs are much more toned down, allowing them to breathe on their own. I can only imagine that they'd follow their trend of beefing them up and boosting up those token punk moments in a live setting, but it's nice to have both options. I can hear The Nerves and early Beatles as a huge influence here, but perhaps Nude Beach's II would be a better, more modern, comparison/contemporary. Song writing credits are varied throughout the three members of the band, which could perhaps be the reason for the varying style over these four sides. Without being so varied that my attention is lost, the distribution of style is more compelling than anything. (PM-http://www.the1stfive.com)
These days Mike Gent, Pete Donnelly, and Pete Hayes are involved in enough extracurricular activities (Graham Parker, NRBQ, countless side/session-men gigs) that you could hardly blame them if they closed their two decades-plus Figgs chapter. Instead, they reconvene and make a double album — their second-ever (DOUBLE LP) release, their first Double LP was 2004's Palais. It's no surprise that the 20-track record is all killer with little sprawl. An embarrassment of riches, it boasts some of the best music of their career, touching on pub rock ("The Lovely Miss Jean"), country-soul (a cover of Gene Clark's "Feeling Higher"), horn-fueled booty tunes ("Camden Love-In"), and greasy Some Girls R&B ("Do Me Like You Said You Would"). The duality of songwriters Donnelly and Gent, now more than ever, is the Figgs' greatest asset, a classic case of complementary yin/yang if there ever was one. Donnelly shifts into power-pop overdrive with "Chased" and "The Recap," while Gent delivers the sublime "Jupiter Row" and the cosmic mod joint "No Time Is the Wrong Time To Groove." Not to be outdone, Hayes contributes the breezy "Avec U," proving that no time is the wrong time for ukulele and musical saw.(ZL-thephoenix.com/boston)
The Figgs are not just back but back in a big way with a double album. The band returns with The Day Gravity Stopped which not only gives them the opportunity to let their style of power pop rock n roll loose but also dip into other genres here as they have no limitations on what they can do nor are there any expectations to deliver any certain type of album.This freedom helps The Day Gravity Stopped keep moving as its variety will entertain longtime fans like the R&B styled "Do Me Like You Said You Would" shows off The Figgs soul while "Can't Sit Still" ventures down a country road that will keep your feet tapping. Of course the band is most at home on power pop numbers like "Chased", "The Recap" and "She Can't Say No Either". At 20 songs in 60 minutes The Figgs offer up an album here that is truly for fans. The album is good but I am not sure there is anything here that is going to bring a younger generation into The Figgs camp. That is what it is but The Day Gravity Stopped does show that The Figgs have not lost one bit of the tight musicianship that they have always had and for fans the record is a solid listen that definitely should be enjoyed.Key Tracks: "Chased", "The Lovely Miss Jean", "She Can't Say No Either" (CA-http://thefirenote.blogspot.com)
Holy cow, The Figgs have made their London Calling! By my count, The Day Gravity Stopped is their ninth proper LP and their second double album. That's right. I said double album. As in two slabs of vinyl. When you're celebrating 25 years as a band, you've got to go big! And go big The Figgs sure have! The Day Gravity Stopped is all over the place stylistically, and if you were hoping for another Lo-Fi At Society High or Sucking In Stereo, you're bound to be disappointed. But if you're just looking forward to continued greatness from The Figgs, you'll get exactly that. A full quarter century into its existence, this is by no means a band that sounds like it's bored with itself. By all accounts, these guys continue to put on arguably the best live show in all of rock n' roll. And Mike and Pete's legendary songwriting chops are shining brighter than ever. At worst, there are perhaps two songs out of 20 here that might have been better left on the cutting room floor. That's pretty good for an album as ambitious as is, which takes inspiration from sources as varied as Buddy Holly ("Brain Be Gone"), The Beatles ("Jupiter Row", "Avec U"), '70s soft rock ("Always Time"), country rock ("Can't Sit Still"), blue-eyed soul ("Do Me Like You Said You Would"), late-period Replacements ("Wait 'till Dawn"), classic Springsteen ("Camden Love-In"), and new wave pop ("Chinese Handcuffs"). And what's so remarkable is that they tackle all this stylistic diversity and genuinely pull it off! This may or may not be a concept album, and for sure it's meant to be enjoyed as a complete work (ideally with headphones, to take in all that skillful weaving of '70s style electric piano and post-modern synthesizers). But of course we fans always look for those individual standout songs that we can add to our ever-growing lists of Figgs standards. There are indeed a few of those to be heard. I'd put "Do Me Like You Said You Would" up there with anything in The Figgs catalog. It's kind of like the Stones' "Beast of Burden" meets Prince...or something like that. It's actually the only song on the album to run longer than four minutes, but it seems like it's way shorter than that. A guy named Graham Parker says it's a hit. You may have heard of him. "The Recap", with its rumba rhythm and retro-futuristic keyboards, is contemporary and cool and catchy as hell. "She Can't Say No Either", buoyed by a contagious guitar hook and slick vocal overdubs, could pass for a long lost new wave hit from 1982. And if there's such a thing as a "typical" Figgs song, "On the Grounds of Stately Homes" had me loving this album from the get-go. I don't want to say I'm surprised that The Day Gravity Stopped is so good. A better phrasing is that I'm amazed by The Figgs' sustained brilliance after 25 years. Usually when a band this seasoned puts out an album of this caliber, it's a "comeback" from years of inactivity or phoned-in mediocrity. But The Figgs never went away. They never stopped touring or making great music. If they've strayed from the musical style that made their early records such a blast, we can hardly fault them for challenging themselves creatively. And truth be told, The Figgs were never a formulaic band even in their heyday. Some bands are great at one particular type of music, and others are just great bands, period. The Figgs could try any genre of music, and they'd be awesome at it. They're just class. Last year I named them one of the eleven greatest bands of the 2000s. At the rate they're going, they'll make my 2010s list as well!-(L.R. http://fasterandlouderblog.blogspot.com)
Though my own knowledge of their existence dates back only a couple o' years at most, The Figgs have apparently been twangin''n' sangin' for nigh on two decades and have released an impressive number of records over the years. This latest is a double album featuring twenty tracks chock full of modish pop, country twang, and points between. The tracks remain surprisingly consistent throughout, and are a bit of a treat in an era when so many wading in the pop end of the pool seem so hellbent on sounding like carbon copies of each other. –(Jimmy Alvarado-Razorcake.org),
The Figgs celebrate their 25th year as a band (they started out in high school, OK?) with rave reviews of their shows in Texas during the recent SXSW music fest, a tour opening for long-time collaborator Graham Parker, and the release of the power-pop trio's 12th record, the double album The Day Gravity Stopped. If you are unfamiliar with this highly respected band, think The Kinks meets The Band meets NRBQ and The Beatles, with an edge of hip-shakin' funk. Along with glorious melodies, hooks and grooves, the new record features Pete Hayes, Mike Gent and Pete Donnelly at their best — lyrically and musically. According to Parker himself, with regard to one of the 20 new tracks, "Watch out, the Figgs have a hit on their new album. It's called 'Do Me Like You Said You Would.' Their time has come." See TheFiggs.net for more. —(JS-www.atlanticcityweekly.com)
Check out a cool interview Mike Gent from The Figgs did with the fine folks over at ROCKET FUEL PODCAST-http://www.rocketfuelpodcast.com/index.php?option=com_content&view=category&layout=blog&id=34&Itemid=57&limitstart=4
- OCTOBER 31! HAPPY HALLOWEEN!-
Well, we are LONG over due for an update to this page...what can we say, life has been crazy! However it is now HALLOWEEN, the greatest of all spooky days and we are super pumped to bring the good news that the NEW DEBUT LP from CHRON TRUBINE is available for pre-order on the ordering page! CHRON TURBINE is a hefty unit from NYC featuring former players of bands like RYE COALITION, HURRICANE SANDY, and THE WOLFMANS NARDS...but in all seriousness CHRON TURBINE'S "SKULL NECKLACE FOR YOU" LP is stacked with 10 tracks of people eating blob like thickness that are so ear-catchingly penetrating they could make a grown Mummy cum! The pre-sale package which is loaded with Halloween goodies and it is limited to only 50 copies! It is up for sale now and will stay up until November 10th or until supplies last. After that the regular LP version will be available! Official record release shows are scheduled for November 16th and 17th in Kingston NY, and NYC! More info on that later! Go get the pre-sale package before it's gone! TRICK OR TREAT!
- June 13th NEWS! UPCOMING RELEASES!-
THE FIGGS-THE DAY GRAVITY STOPPED DOUBLE LP is continuing to move at a steady pace and is getting some real great reviews (we will post some shortly). Don't hesitate and get your copy today.
Coming up next from Peterwalkee Records, SOKEA PISTE's- Ajatus Karkaa LP. Originally released in Finland and a new pressing in Japan, this amazing record is still hard to come by here in the states and we plan to change that asap!
Also coming shortly, the new debut LP from CHRON TURBINE from NYC. Bizarrely tuned heavy freak out from NYC (ex RYE COALITION) LP artwork coming shortly
The noise don't stop there, we are also looking forward to the release of the debut LP from the fanstatic SIMON LE BRON from SF,CA! 26 song LP about monster, dragons, and other mystical creatures! (ex THE PULSES).
We are also excited to announce that Peterwalkee Records will be releasing the NEW LP from long running Helsinki punks HERO DISHONEST! We hope to have both their new LP and previous LP DANGEROUS released here in the good old US of A just in time for an early winter US tour from the band! WOWEEE!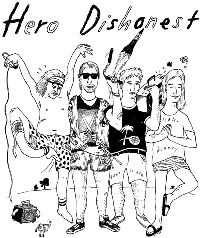 So please go to the releases page, check out some tunes and then make your way over the ordering page and pick up some records! Your support helps us continue to release these great records! A link to the new DISTRO page and other odds and sods will be appearing on the BRIC A BRAC page shortly! Keep and eye out for that as well!
.
- April 17th-NEW FIGGS- THE DAY GRAVITY STOPPED DOUBLE LP is now up for sale!-
THE FIGGS-THE DAY GRAVITY STOPPED LP is now up for sale. A brand new DOUBLE LP! 20 songs, black vinyl, digital download code( good for two downloads of the entire record), $22 plus shipping. Posted below for your enjoyment, two tracks from the new record. Drawing from a wide range of influences, THE FIGGS give us 20 new songs of fantastic pop rock on this new DOUBLE LP. Celebrate 25 years of THE FIGGS and grab this new record today! You will not be let down! CD version available at www.the figgs.net or if you are one of the modern computer savvy sort that doesn't want a hard copy you can download the entire record or tracks at itunes, amazon, & cdbaby.
THE FIGGS-CHASED

THE FIGGS-DORADO
- April 14th-NEW FIGGS- THE DAY GRAVITY STOPPED DOUBLE LP PRE-SALE PACKAGES ARE SOLD OUT-
THE DAY GRAVITY STOPPED limited eidtion LP packages are sold out! But fear not friends for the black vinyl version of the LP goes up for sale on April 17th @ 8am! So come back then and grab your copy then! You will be happy you did!
- April 11th-NEW FIGGS- THE DAY GRAVITY STOPPED DOUBLE LP PRE-SALE PACKAGE!-
Coming shortly, a special pre-sale package version of the NEW FIGGS double LP! This special presale package is limited to 75 copies and comes with limited colored vinyl (one PINK LP/one BLUE LP) and also comes with heavy black card stock dust covers, a digital download code (good for two full downloads of the LP) a silk screened poster, stickers, buttons, and a limited edition CASINO HAYES candy dish (made from warped and damaged copies of the CASINO HAYES 7"). The pre-sale package will go up for sale later tonight and will end on April 16th or until supplies last. The regular version will go up for sale April 17th (same day as the CD version of "THE DAY GRAVITY STOPPED" which will be available at www.thefiggs.net). First Pressing stats- 100 on PINK/BLUE vinyl, 200 on black vinyl. Check back for more updates!
- February 16th 2011-Songs from forth coming SOKEA PISTE-AJATUS KARKAA LP!-
A track from the US pressing of the SOKEA PISTE-AJATUS KARKAA LP. The first pressing was released in Finland (the bands home country) and quickly sold out. AJATUS KARKAA will now be pressed for the first time in the United States via Peterwalkee Records. This pressing has an alternate version of cover art from the first Finnish pressing and will come with digital download codes. There will also be a limited amount of color vinyl and a even more limited amount of presale copies that will come with a silk screened poster, buttons, and stickers. AJATUS KARKAA received many excellent reviews and was included in MAGNET MAGAZINES Top Ten Punk records of 2011. Do not miss this opportunity to pick up a copy of this dark, choatic, musical masterpiece. Estimated release May 2012.
- January 18th 2011-Songs from forth coming CHRON TURBINE and SIMON LEBRON LP's!-
Here a track from the forth coming "SKULL NECKLACE FOR YOU" LP from CHRON TURBINE, a sassy band of sexpots from NYC (ex Rye Coalition). LP should be available early spring. eSTIMATED RELEASE DATE JUNE 2012!Black and Pink vinyl!
A few quotes on CHRON TURBINE:
"Chron Turbine don't wear skinny jeans. Chron Turbine is three men: drums, bass, and an oddly tuned guitar. Chron Turbine is a band with a heavy sound. When I listen to these dudes I'm reminded of a time when bands had sack and weren't boring." - Seth Jabour, Les Savy Fav
"The turbine is glorious like an early spring day: the heavy bottom end grows it's roots into the most fertile, hard rock fortified soil. The thematic, melodious, and harmonious branches sway gently with classic vibe. The leads and vocals shimmer like leaves in a beautifully cheeky sun. Turn it up, roll the windows down, and hit the gas!"- Jon Theodore, The Mars Volta/ One Day as a Lion, drum magician, surfer.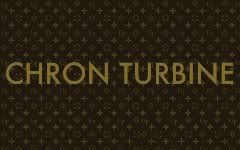 CHRON TURBINE-D.L.R.G.
We will also see an LP from the SF based SIMON LEBRON entitled "Monster Manual" LP. SIMON LEBRON is the brainchild of Jesse Steinchen, former mastermind of the great band THE PULSES (who released several fantastic records on Dirt Nap Records). 26 songs about monsters. You love it. Coming late Spring 2012.

Simon LeBron-Nymph

Simon LeBron-Trolls Should Have Dreams
- December 9th 2011-FIGGS LIVE LP!-
THE FIGGS LIVE LP will go up for sale today December 9th @ 12pm Eastern Standard Time (as to give West coasters a fair shake at getting some copies)!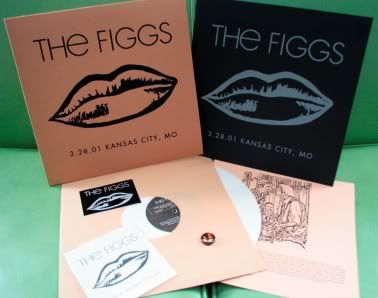 The Figgs-Step Back Let's Go Pop live
THE FIGGS-3.28.01 KANSAS CITY, MO- THE HURRICANE, which was originally released as a bonus CD that accompanied the recent Sucking In Stereo LP reissue will now be getting a treatment as a limited edition 12" LP to be released December 9th. THE FIGGS-3.28.01 KANSAS CITY, MO- THE HURRICANE 12 " LP is limited to 100 copies and will be pressed on WHITE vinyl. The LP will also include hand number and hand silk screened LP jackets and a hand screened insert. In addition to the LP this package includes a limited edition FIGGS T-SHIRT! Two different designs and shirt colors will be offered. Specific instructions about picking your preferred shirt design and size will be made available soon.The package will also include: A silk screened poster, stickers, buttons, and a CD version of 3.28.01 KANSAS CITY, MO- THE HURRICANE. The price of this limited edition package will be $35 plus shipping. This package deal is being offered exclusively to Figgs fans that have ordered Figgs records directly from Peterwalkee Records in the past. Due to the limited nature of this release, there is a limit of two LP package deals per customer and will be sold on a first come first serve basis. More info will be coming soon, check back here in the next week or so! Again, this special LP/T SHIRT package deal is limited to only 100 copies and they will not able available anywhere else but www.peterwalkeerecords.com!
- December 2nd 2011-More Reviews!-
TO HELL AND BACK-"Will We Be Torn Apart" LP-Hard rock from WNY, with members of Devoid of Faith, John Brown's Army and other Albany 'core bands breaking loose with the hard rawk action on their second LP. Heavy stuff drawing influence from the stoner genre and the hard-rock revival that was the bread-n-butter of the Man's Ruin label a few moons ago. In the vein of Lizzy/Motorhead worship, a bit of the metal, some Scando-rawk moves a la Gluecifer/Hellacopters, but without the Skynyrd worship. Epic solos, cowbell, dual guitar workouts, tough vox. A competent genre exercise. Limited copies on blue vinyl.(RK)TERMINAL BOREDOM
LIEUTENANT- S/T LP-Vinyl documentaion of this semi-legendary WNY band that played a handful of shows almost seven years ago and left a big impression on local punks. Members went on to bands as diverse as Lemuria, Resist Control, Gas Chamber and Running for Cover and this LP contains elements that would go on to color the sounds of all of those acts. Thirteen songs that roll by in under twenty minutes, defiant Rust Belt hardcore built on the foundation of the traditional 80's sound that made a return in the early oughts (9 Shocks-esque even), with some top notch guitar riffing, moments of metallic heaviness and breakdowns and no lack of energy, as every songs races to the finish line as fast as it can. A snapshot of a local band that I missed the first time around (I was most likely at a Blowtops show while this was all happening...) that becomes even more interesting considering that the members are some of the heavier presences on the local Buffalo scene right now, as far as show promoters, label bosses (Peterwalkee, Art of the Underground and Warm Bath) and all-around good dudes go. A locally seminal moment in time captured for posterity, but even non-local coremen should be able to dig this. Impeccably recorded and housed in attractively silkscreened and hand-painted chipboard sleeves. Even though I'm not 100% sure of the significance of the Mona Lisa art. Limited to 300 copies.(RK)TERMINAL BOREDOM
SOKEA PISTE "Oire" 7"-Stark Finnish hardcore-punk from members of Kyklooppien Sukkupputto. Three tracks sung in their native tongue, but with English translation on the insert, which is a nice touch. And I should mention the packaging effort here is exceptional, the eye-catchingly designed (and screened) sleeves in particular. Musically, it's dark and brooding foreign punk, A-Side has two tracks on the more aggressive side, first one actually sounds a little like a Finnish Double Negative, second track has a choppy broken rhythm/timing that makes it intriguing to follow. Heavy too. B-Side is a lengthier and colder track with some desolate post-punk leanings. A little heavy-handed at times, but executed well for the genre and country of origin. I find it entertaining the same label that released this also released the latest Figgs LP - talk about diversity. 100 copies on mustard yellow, come with download that contains a bonus track as well.(RK)TERMINAL BOREDOM
LIEUTENANT S/T LP-Lemuria and Hail Mary. Now, there are two names I would never have thought I'd be placing side by side in a sentence, but yet we find members sharing the same band. Funny, though, because at the same time this LP brings to mind another disparate bunch of acts who don't necessarily sit too well together - Salvo Rain, Minor Threat, Infest, By The Grace Of God - while the whole thing somehow still manages to work in a rather splendid manner. On the first spin or two I was fairly impressed thinking yeah, here's a solid ol' slab of melodic-yet-caustic hardcore, but by the time it'd had a few more plays I was charging around the flat and mimicking vocalist Matto's aggrieved squawk whilst trying to put my finger on which different bands they remind me of. Eventually I figured out that it's not the overall sound so much as the occasional familiar change of tone, chord or inflection that make me want to bellow CONFINED BY CRIPPLING GREED or WHERE IS THE UNI-TAY? at various points throughout Lieutenant's own raging music, and while that might sound weird or numinous or like I don't know what the shit I'm talking about it all kinda makes sense when you drop the needle and the tunes blast by - just go check it out for yourself if you don't believe me.(Alex Deller)COLLECTIVE-ZINE.CO.UK
SOKEA PISTE-Ajatus Karkaa (Karkia Mistika/Tuska & Ahdistus/Kamaset Levyt, LP)/Oire (Peterwalkee, 7" EP)-Two power-packed discs for this Finnish band, comprised of members of Kykloppien Sukupuutto, Aortaorta and a few others bands, some of which have names I'm too lazy to spell out. Dark and nasty-sounding, a doomy ambiance harnessed to moderate and slower paced material. Imagine an amalgam of "My War" era Black Flag, the Wipers, Killing Joke and Voivod in various permutations. Something like that and I'm grasping for a description that really captures this band's essence. These aren't happy-sounding, overly accessible compositions but there's a potent, dramatic, near nightmarish dynamic at work. Colorful artwork with kind of an abstract style and the 7" is screened.(Al Quint)http://subvox.blogspot.com
SOKEA PISTE "Oire" 7"-Here we have some great modern day Finnish HC. Although they of course do curb some slight influence from bands of yesteryear on here like Terveet Kadet and Rattus a little, I would more say this has the atmosphere of Killing Joke, Ministry and similar artists meets the more offbeat, jazzy sounds of such semi modern bands like Holy Shit, I Quit, Giant Haystacks and countrymen KYKLOOPPIEN SUKUPUUTO (whom they share a member of ironically enough) with some brooding heaviness. This is a SICK record, check this out.(Nick) Cowabunga Records
SOKEA PISTE "Oire" 7″-Debut 7″ from this great Finnish band featuring members of the almighty Kyklooppien Sukkupputto. While I like their 12″ a little better, this 7″ is filled with three tracks of the same kind of dark, brooding, complex hardcore that was a trademark of the best KP material. If you're wondering what some hardcore-savvy Finns would do with the hardcore-meets-noise-rock aesthetic of bands like Pollution and Double Negative, then look no further. The packaging on this one is absolutely STUNNING as well, with two-color, screenprinted jackets and a full-color insert.(SorryState blog)
LIEUTENANT S/T 12″-Debut 12″ from this upstate NY hardcore band featuring a whole slew of ex-members-of. I think this stands on its own, though… full-throttle, wild-sounding, Clevo-style hardcore that immediately brings to mind the legendary Gordon Solie Motherfuckers (particularly in the vocals). This is some fucking ripping shit. Beautiful packaging, too, including hand-painted, hand-screened jackets.(SorryState blog)
KITTY LITTLE/SCIENTIFIC MAPS split 7"-Pulled another one from the stack of Peterwalkee Records out of Buffalo today, this one is a split between Kitty Little and Scientific Maps who both claim Albany as locations in their bios, and both offer up a couple of songs each at 33 on this long playing EP. The A-Side from Kitty Little starts out with "Milk Shakes", this is pure pop rock, crunchy guitars, really clean recording, chorus sounding vocals. A gleaming, squeaky clean shine on the whole thing. Emerging from a huge distorted riff, the dual vocals from Matto and Jessie are delivered in that insanely energetic way, a frantic kind of yell, and the three piece is already feeling a few times bigger. There's a big drum/percussion break that leads back into that energy that's born out of a lot of live shows and I think they have captured their punch and anthemic punk performance in the studio. "Never Stay" starts to even get into Promise Ring territory for me here, maybe it's the chord progression along with the muted crunch of a downstroke riff. Beating the hell out of equipment and taking a page from the post-rock book of speed along with an inherent instinct for a catchy chord, it's the kind of thing born out of backyards and bars instead of bedrooms in the middle of the night. It's all out there, on the sleeves, to rock. Scientific Maps on the B-Side starts out with "Oh, You'd Like to Think So" and these guys for me straddle a weird folk/'50s pop line that bands like the Decembrists do....maybe thanks to this horn section along side the high note jangle, or the folksong sounding melody. It's a mashup of genre's, but in the way that something like Elvis Costello is a mix of era's...you've got a classic pop on the jukebox sound alongside a kind of neo-folk structure, if that makes any sense. It's deceptively on the surface something like a bubblegum pop, but then on "The Demon's Bite", the trumpet takes over on this early melody, and there's a thin layer of fuzz on the vocal that places it into something more folk contemporary. When the guitar distortion and the horn get together mirroring their melodies it's pretty interesting how close that sound can get all under a sort of funk groove, that bassline and layers of bopping brass melody...a mystery of influence that is indeed done in the same indie pop spirit as Kitty Little.(Jason) 7inches.blogspot.com
- November 14h 2011-More Reviews!-
LIEUTENANT:Self-titled: LP So, upstate NY has some amazing bands putting out no less amazing records lately. Lieutenant is definitely one of the outfits that falls into this category. I guess it took forever to get this 12" out, with a lot of the songs being recorded a few years ago, but it came out this past April and is limited to just 300 copies. LIEUTENANT is an awesome out-of-control thrash band that has members of RUNNING FOR COVER, THEY LIVE, JBA, and RESIST CONTROL. I got into this shit as soon as the record started. The vocals are manic and shouted, the pace is at top speed, the bass lines are tight, and the drum rolls never stop. I really liked "PUNK BY NUMBERS" off the B side of this record. It has some killer rock 'n' roll riffs and the lyrics are pretty goddamned funny. By the way, LIEUTENANT has their shit together in the lyric department. There is some incredible urgency in these tunes and they just keep coming at lightning speed until it all winds down into a plodding bass solo. This record fucking rips, seriously. The packaging is also damn good. Excellent hand screened artwork on both sides of the jacket, lyric sheet, and it came with a one inch pin and a download card. 100 pressed on white and red marble wax and 200 on black. Solid (JasonS) PROFANE EXISTENCE ZINE.
On a related note we are down to our LAST copies of the LIEUTENANT LP. Less than 10 color vinyls left and about 20 of the black vinyl! If you want one, act fast! We do have digital downloads available if you not interested in the vinyl, only $2 for the download.
- November 9th 2011-More Reviews!-
SOKEA PISTE– OIRE 7" EP: It makes perfect sense that a band this weird comes from one of the mad minds behind KYKLOOPPIEN SUKUPUUTO. Now imagine if they slowed it down quite a bit and added something that to me is more of a brooding "industrial" approach to their hardcore and you end up with whatever the fuck this is. The atmosphere is cold, futuristic, and thick as spent oil., with one unpredictable hook after another, as awkward as it is catchy and an anomaly in a world of anomalies. I liked the LP, which is also reviewed in this issue, quite a bit, but the three songs on this EP kind of elevate SOKEA PISTE to a whole new level, especially the B-side-long, "Imbesilli Jattilainen," which translates to "Imbecile Giant." Look no further if discord, panic and paranoia, originality, confusing rhythms, and oppressive slower-paced punk with twisting melodies that you have never heard before is what you seek. And I shan't forget to mention that it looks great too. I love this thing. (JU) MAXIMUM ROCK N ROLL.
SOKEA PISTE-OIRE 7". Of the many countries that have attempted to play hardcore punk, Finland has rarely let me down. Sure, Finnish hardcore isn't always thrilling, but these bands always seem to have serious respect for the form, either by performing it with a passion and skill above your average group of American louts, or by blazing it so ferociously that you have no choice but to lock up all your muscles and just feel it. Sokea Piste take the former approach, rifling through three tracks of meaty yet tuneful hardcore. You get two mid-tempo ragers on the a-side – raging at a mid-tempo speed isn't always easy, but Sokea Piste nail it, as if Naked Raygun woke up one day particularly inconsolable and Discharge-obsessed. The b-side is longer, slowly building from a dirge to a tom-led crust march. I understand that this isn't the first band for the members of Sokea Piste, but anyone could've guessed that, as their proficiency at crafting meaningful and non-generic hardcore is evident. Worth picking up if your studded black-denim vest doesn't define you but you wear it every day anyway.(MK) YELLOWGREENRED.COM
THE FIGGS-CASINO HAYES 7" EP:It took a while to put this together with The Figgs from long long ago...I swear my friend Matt had a cassette from them in high school that always ended up in his car or mine. The name is definitely familiar, and after learning they're from upstate, I'm positive this has to be the same band - and here they are coming out with a new single on Peterwalkee Records, out of Buffalo...checking out their catalog they've been steadily documenting the upstate NY scene for a while now and this is the first time I've come across them, more proof that by the time I even attempted some kind of map keeping track of the labels it would be sadly outdated and irrelevant.A-Side and the title track "Casino Hayes" is solidly rocking, slickly produced and the opening sweeping pysche warp riffs give away it's underpinning hard rock cards...a poker reference? Well ask Pete Hayes, who the song was written for by guitarist Mike Gent. It sounds like Pete earned the nickname from a slight obsession (if the song is even slightly biographical), "he stays / unshaved / he crazed" at the slots for days, splitting 3's on the blackjack table. I'd like to think I choose not to know anything about poker or gambling because I might try to make a living at it and spend my life obsessed on a corner trying to beat the system. The sleeve carries this gambling motif into a '50s looking pop art design, with chips on the reverse. It's a heavy rocker, punchy guitars up front in the mix and Gent emotionally pleading to Hayes with a string of clever rhymes counting the ways it's gotten out of hand, and it would take a band with an extensive history to carry an inside joke into a catchy power rock affair like this A-Side.The B-Side, "Another Point of View" is previously unreleased and was penned by the other founding member Pete Donnelly. A more restrained, nearly alt-country rocker, populated with acoustic and a distant organ, focused more on the bands pop harmonies, it's a far too catchy breakup song about all the difficulties in this somewhat dysfunctional relationship. Keeping it upbeat, instead of wallowing in it, might come off as denial, but it's sold as a singalong pop ballad...you decide.Faded, faux preworn sleeve on marble light green vinyl with download card from Peterwalkee Records, who also has the 10th anniversary Figgs record, Sucking in Stereo for the first time on vinyl...super limited, so pick these both up.(Jason)7inches.blogspot.com
- October 21st 2011-More Reviews!-
LIEUTENANT:Self-titled: LP Imagine if the '88 straight-edge bands had more depth, and sang about things of merit, instead of their adherence to "the edge" and their "crew." Though not a straight-edge band, Lieutenant definitely have that early youth crew influence. They sort of remind me of Youth Of Today, only Lieutenant aren't a cheese fest. May be a little bit of Infest in there without being a clone band. The vocals are bellowed, a cross between Tony Erba, Ray Cappo, and Big Jim MacNaughton. The music is blazing and the guitar strips flesh off the bone from less than five paces. "Rally the Troops" is an absolute scorcher. Rapid fire delivery and intense as fuck. In fact, they really hit their stride from that song on to the end with "Do Not Remove the Tag." I like the untitled instrumentals that close out each side as well. Changes the mood, but not the flow. This is one record you should really own. So damn good it's not funny.(Peterwalkee, peterwalkeerecords.com) –Matt Average RAZORCAKE
SOKEA PIST- OIRE 7":This band is from Finland. I don't know what their name means, and I also have no clue what their lyrics are about because it's all in Finnish. That being said, the music sounds pretty killer. It's raw and dirty punk hardcore, with a pretty unique tone to the guitars. For some reason I'm reminded of really old Nirvana stuff when it comes to the way this was recorded and the tones they get. Musically, it's a bit more fierce with vocals that range from screamed to kind of singing. Three jams to kick you in the face.(Peterwalkee Records)Ryan HEXBLOG
- September 21-Upcoming Releases-
We are pleased to announce the next batch of Peterwalkee Records releases: 2012 will see releases from: SOKEA PISTE-Ajatus Karkaa LP (US pressing), THE FIGGS- A Super limited edition LIVE LP (Limited to 100 copies, first come first serve!) and THE MAN WHO FIGHTS HIMSELF on LP as well. Also a full length LP from SIMON LEBRON, a new band featuring Jesse from the awesome band THE PULSES. We will also see an LP from CHRON TURBINE, a sassy band of sexpots from NYC (ex Rye Coalition). There are a few other records in the works as well. More info on that soon! SUPPORT LIVE MUSIC! BUY MORE VINYL! EAT CANDY! FALL IS COMING! UP THE CIDER DONUTS!
Here is a song from the forthcoming CHRON TURBINE LP.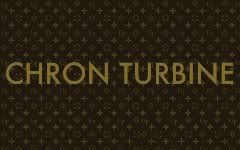 CHRON TURBINE-D.L.R.G.
- August 15th-LIEUTENANT-LIVE @ THE FUNERAL HOME-
- August 15th-Another LIEUTENANT LP Review-
Lieutenant 12"-The only thing I know about LIEUTENANT is that they are a super group project band from Buffalo that is made up of members who have played in bands like RUNNING FOR COVER, JOHN BROWNS ARMY, LEMURIA, GAS CHAMBER, and RESIST CONTROL. That should be enough to suggest that this is worth the hunting and you do need to hunt for this because only 300 copies were pressed. These folks have been around since 2005 but don't get together too often probably due to the business of their other bands. LIEUTENANT play a brand of intense hardcore that harkens back to bands like NO TIME LEFT and DYS, but with the Matto's vocals sound like Doc Dart fronting CRIPPLED YOUTH. It's unique and it works. Fuckin' blazing from start to finish. Matto also had a hand in making this beautiful cover artwork that is hand made silk screened and involves Mona Lisa and machine parts. Symbolic of the Buffalo punk scene that has art being built from production lines. Everything about this is amazing.(Peterwalkee Records)-Stephen Perry EQUALIZING DISTORT
- August 7th- THE FIGGS-SET THE STAGE LIVE (from SIS LP)-
- August 4th- More Reviews!-
LIEUTENANT-s/t LP: This LP sat on the proverbial shelf for a long time--I've had a CD-R of it for well over a year and their origins go back to the early part of the last decade. Members of No Time Left, John Brown's Army, To Hell and Back, Resist Control and others and this is pummeling hardcore driven by bulldozer bass and vocals that sound like a cross between Springa and Tony Erba. They also have a sound akin to one of Erba's former bands, namely Nine Shocks Terror. The vocals do get a bit over-the-top at times and Lieutenant are hardly the most unique band at playing this style but the production is hot and powerful. Glad this saw the light of day. Nice screen printed cover, too. (408 Richmond Ave., Buffalo, NY 14222, www.peterwalkeerecords.com)-Al Quint SUBURBAN VOICE
LIEUTENANT:Self-titled: LP. Instead of an X-ray, this record's the sound of a throat polyp forming a malignant mass. The constant strangulation quality to the vocals reminded me of the evil vulturey things, the Skeksis, in The Dark Crystal. Screaming. (Is it a coincidence that Dec., 1982 also saw the release of Evilive? Perhaps.) There's-a-"you"-mentioned-all-over-this-album-and-that-person's-a-fuckin'-asshole hardcore. For fans of Deep Sleep, Night Birds, Code 13. Effective. They haven't invented a new broom, but they sure know how to sweep. You never really know how dirty something is until you put your back into it. Lieutenant.(Art Of the Underground / Warm Bath / Peterwalkee; peterwalkeerecords@gmail.com)-Todd Taylor RAZORCAKE
TO HELL AND BACK: Will We Be Torn Apart: LP It seems that metal-styled hardcore is creating some waves these days. Fortunately, not all of it sucks as is expected when you mention both of those genres in the same breath. To Hell And Back, after being inactive for some years, return with a full length of the kind of abrasive yet skillful musicianship that is on par with current greats such as Doomriders or Burning Love. I'd have to say that the great vocals put THAB a step ahead of the rest, however. There's some actual singing as opposed to just screaming/growling/shouting, but don't worry, there's some of that on here too. Just imagine if Corrosion Of Conformity's venture into metal (not crossover, mind you) had gone right. They still would have not sounded this good.(Peterwalkee)-Juan Espinosa RAZORCAKE
FIGGS, THE:Sucking in Stereo: LP Got a Figgs forty-five a while back that was pretty good, so it was a nice surprise to find this my in-box. This is apparently a remastered reissue of an album they released a decade ago, available here on vinyl for the first time. It's clear very early on here that these guys know their way around a hook, and they wield them well, slathering tune after tune with catchy bits culled from power pop influences and delivering them with a bit of punk conviction. Not a stinker in the bunch and definite keeper to add to your party platter rotation. (Peterwalkee, http://www.peterwalkeerecords.com)-Jimmy Alvarado RAZORCAKE
- July 30th-SOKEA PISTE-OIRE 7: OUT NOW!-
SOKEA PISTE's debut 7" is now available from Peterwalkee Records! Go to the ordering page and grab a copy quick. Yellow vinyl for all mail orders while supplies last. Below is a video made by the band for the song "Älä Ajattele Kuolemaa"-(Don't Think About Death) from the OIRE 7".
Check out more music from SOKEA PISTE at their bandcamp profile. SOKEA PISTE will also be releasing a new LP in Europe entitled AJATUS KARKAA as split release between KarkiaMistika Records, Tuska&Ahdistus Records, and Kämäst levyt Records. LP will be out VERY SOON! Possible US release of the LP in the works. More info on that later. Peterwalkee Records will have copies of the European version of the LP shortly and they will be up for sale on our site the DISTRO page (coming soon!)
- July 10th-More Record Reviews!-
LIEUTENANT S/T LP-About a week ago, I was listening to the LAST IN LINE LP and re-reading the 20th anniversary edition of Suburban Voice, and thinking about how I missed this type of hardcore from the early 2000s that drew from early and late 80′s US hardcore but still had its own character, was raging and pissed but also didn't take itself too seriously. I was pondering this for a few days, and lo and behold, I got this record for review, which immediately reminded me of that time period and occupies a similar space in my brain. This band plays hardcore that's speedy, tight, relentless and realistically exists about ten years too late to be fully appreciated, but will hopefully do some touring, turn some heads, and inspire some counter-clockwise dance floors. The vocals are somewhere between INFEST and YOUTH OF TODAY, and come from someone who comes off as an irate maladjusted weirdo that also sounds like he's having a blast. People in this band have done time in a ton of Western NY bands ranging from LEMURIA to THEY LIVE to RUNNING FOR COVER, and when people from more diverse musical backgrounds get together and play hardcore, the result is usually something unusually fresh than people who listen to only a few (sub)genres of music, even if the style being played is relatively straightforward. All of this topped off with lyrics that go beyond the popular vocalist whining about his life sucking, and I am declaring this record a winner!(DG)MAXIMUM ROCK'N'ROLL
LIEUTENANT S/T LP-check out this rad submission from Buffalo hardcore band Lieutenant. Limited to just 300 copies, all 300 records come with a hand made cover comprised of splattered silver spray paint and watercolor and then finished off with a 2 color acrylic screen print over top. That's a whole lotta work to put in on 300 records, but it was clearly time well spent, as the finished product looks great!The art is a simple cut and paste composite piece, not sure what the Mona Lisa looking portrait is about, but this screen print is top quality so fuck it. Back cover is just the song titles and label info, not a whole lot to talk about over here. there is a 2 sided 11″ x 11″ black and white photocopied insert included. The lyrics are clean and easy to read, and I really like the way they playfully approached their use of positive and negative space with photography. check out the next 2 photos. A and B labels tie into the insert art and look good. How about that bubble gum pink vinyl!?!?! Included with my package was a rad hand made poster! It's an 11″ x 17″ one color screen print on 80lb yellow cover stock, and was treated with the same spray paint / watercolor splatter as the 12″ jacket. Not sure if these actually come with the record, but it really rounded out the whole package in my opinion.(PD) http://art4punks.blogspot.com/
THE FIGGS-SUCKING IN STEREO LP-The Figgs have reissued Sucking In Stereo for its 10-year anniversary, allowing Peterwalkee Records to give it its first vinyl treatment ever. The package includes a CD bootleg of a show from either 2000 or 2001; the Sucking In Stereo supporting tour. After almost 25 years of making power pop records under their collective belts, it's a wonder that The Figgs aren't as big as they deserve to be, or at least as big as they sound. The band fluently mixes 70's glam rock with early 80's power pop and some more concentrated doses of modern day rock and roll.Opening up the album with an extended drum solo, "Opening Night" sets an adventurous tone for the rest of the 12-song record. Luckily the following 11.5 songs aren't as prog-based as the first 20 seconds, but that's not to say there aren't any licks hidden within. Throughout the album The Figgs hit almost all the notable stages of Elvis Costello's early discography, most importantly his patented sexual urgency during "Dance Lesson". Without stepping on too many toes, the band pays homage to a number of the genre pioneers including The Nerves (and I suppose Paul Collins' Beat), The Saints and The Attractions.The Figgs effectively bring their obvious influences together with their passion for both music and girls alike. Clear-cut examples of their influences can be found in the 1-2 punch of "Do The Bounce" and "Cheap Cassettes"; one an ode to dancing (something you'll want to do at numerous times during Sucking In Stereo) chalk full of innuendo, and the other an ode to a cherished collection of Motorhead tapes. While I'm not convinced the band took much influence from Motorhead on a musical level, the attitude and passion are clearly audible.(PM)http://www.the1stfive.com
- June 10th-COMING SOON! SOKEA PISTE 7"-
SOKEA PISTE 7" -Test pressings should be arriving today! Pumped to get this out to folks. SOKEA PISTE will have a LP coming out later this fall in Europe. Possible US pressing by a another great label. More info on that stuff soon! In the meantime the band has been busy playing many shows in and around Finland and will be playing the PUNTALA FEST at the end of July. That show will serve as the official record release show for the new 7".
SOKEA PISTE-OIRE 7"-Imbesilli jättiläinen
Next up from Peterwalkee Records, the first 7" from SOKEA PISTE from Finland (members of KYKLOOPPIEN SUKUPUUTTO, MANIFESTO JUKEBOX, AORTAORTA, and VIRKAVALTA). Awesome driving noisy punk rock with odd time signatures and freaked out guitars! 500 copies will be pressed, 100 on yellow vinyl(Yellow vinyl will split between band copies and mail order). Silk screened covers.Comes with digital download with bonus track from upcoming LP! Out July 2011.
- June 9th-More Media!-
Check out the feature interview with TO HELL AND BACK at http://www.crushermagazine.com. The band discusses the new record, being old and still listening to records, and the time they jammed with Peter Steele! Check that out as well as interviews with other band like WEEDEATER, KYLESA, and Eddie Spaghetti (of THE SUPERSUCKERS) to name a few!
- June 8th-More Record Reviews!-
LIEUTENANT S/T LP-Buffalo Hardcore fans have waited a long time for the release of this bombastic explosion of pure hardcore. They even got together the other night and played an overwhelming set to commemorate the occasion. Featuring memebers of Resist Control (Matto LaQue), Gas Chamber (Pat Bolger), Lemuria (Alex Kearns) and local hero/jack of all trades Eric Ellman--calling this a supergroup would be unfair and corny, yet ultimately true as all of the members are currently in other actively successful bands and 3 out of the 4 run record labels, all of which had a hand in releasing this. Matto's Peterwalkee label, Bulgers' Warm Bath Label and Kearns' Art of the Underground all have thier stamp on this slab--limited to 300 copies (100 which are colored). I'd give this one about a month or so to sell out. A snapshot of Buffalo activity right now, though the band is most likely not functioning on a regular basis--this document will be an essential album regardless.-Dave Anchovies(http://spiralscratchrecords.blogspot.com)
LIEUTENANT S/T LP-I should be able to write this review as quickly as this 13 song LP flies by. At barely 8 minutes per side this project band out of Buffalo, NY steamrolls through minute-long ragers of vitriolic hardcore. All these dues play in a multitude of bands around the Buffalo area, so it's pointless to say who's in what, especially since this was recorded some time ago and I think they may have only played a few songs. So this is basically a limited run posthumous release in a way. They did go all out though with a cool hand-painted chipboard package that has a neat silkscreen design over it. While the B-side (as well as the A-side's "Instrumental" closer) offer a bit more in the way of hooks and melody coupled with the chaos to help this group stand out a bit more it's the vocals that supply distinction... mostly because you'll either love or hate them. Part Youth Of Today growls, part crow-cawing scream it's a mixed bag. I'm not sure if I care for it, but they certainly do fit the wild nature of these short and fast songs.- Ryan(http://www.hanginghex.blogspot.com)
KITTY LITTLE/SCIENTIFIC MAPS split 7"-Kitty Little and Scientific Maps split a 7" here with a bonus track a piece to make for an enjoyable and fresh EP. Kitty Little bustle with jaunty, Superchunk-y indie rock/pop. Their longest cut, "Milkshakes" goes four minutes but wields thoughtful, crunchy guitar work with plenty of unpredictable direction changes. The noisier, mid-paced bump of "Ghost" more or less goes the Jawbox/Fugazi route, although the higher-pitched vocals occasionally feel a little grating on this bonus cut. Scientific Maps have a lower-fi, stomping jangle pop sound on "Oh You'd Like to Think So" I'd lazily point to the Beatles as inspiration for. Or, at least, acts around that era or shortly thereafter. It's tendered by a light, effortless flow and some smooth brass. The other two songs, "The Demons Bite" and "Here Comes Jen and the Awful Distractions" have more of a Zombies vibe, especially the latter, but retain some of the band's own wistfulness and bite through the mid-tempo, acoustic shuffle of it all.-Brian(Punknews.org)
SCIENTIFIC MAPS/KITTY LITTLE: Split: 7"-Power pop—ala early '70s Kinks—that I can't back. Kitty Little is the stronger of the two groups. –Ryan Leach (Razorcake.org)
TO HELL AND BACK-Will We Be Torn Apart CD/LP-Straight-ahead hard rock/metal and somewhat better than THAB's first album, a few years ago. That could be due to a revamped lineup. There's still a propensity for vocal overkill and some of the arrangements stretch out a lot longer than necessary. NWOBHM meets 70s inspirations that occasionally pushes the right buttons, with punchy riffing and strong drumming but the vocals really do hurt things here. A mixed verdict.-(http://subvox.blogspot.com)
TO HELL AND BACK-"Will We Be Torn Apart" LP- From the front cover, I hope this would be some stoned-out, trippy HAWKWIND kinda thing. Oh well. So I get some big rock-sounding bullshit with wannabe tough guy vocals, bad guitar solos and stupid, stupid lyrics. Don't get me wrong. I ain't no brain surgeon and I like me some cock rock, but these guys ain't getting none anytime soon. Oh, there's cow bell. So what?-RO (Maximum Rock n Roll)
THE FIGGS-SUCKING IN STEREO LP w/ LIVE bonus CD-So like I said a couple posts ago, America's Finest Rock BandTM have recently released a vinyl remaster/reissue to commemorate the 10th Anniversary of Sucking In Stereo gracing our earholes. Well, Peterwalkee Records has. The Figgs are sweetening the pot by including this digital recording of the March 28th date at The Hurricane in Kansas City, Missouri date from the SIS Tour. The Figgs are pretty unfuckwithable live and this just confirms that they were aces ten years ago as well. The set is a spirited romp through 16 songs in 45 minutes. As I recall, this was the eras where the boys wanted everything to be a sing-along, at least in NYC, and I'm pretty glad the Dashboard Confession-ism is pretty much absent. It's all rock, with a little bit of talk, and you would be unwise to not pick it up with the quickness. I'm not sure how one gets this if they have no use for the vinyl reissue, but I would venture that it's available if you reached out to Peter Walkee or The Figgs. Do that.-(www.jadedscenesternyc.blogspot.com)
THE FIGGS- Casino Hayes 7": Casino Hayes is the latest 7" from the Figgs, a long-running NY punk act with a wealth of releases to their name already. This one teases a forthcoming full-length with one song from the upcoming The Man Who Fights Himself ("Liar Liar scene"?) and a previously unreleased B-side. The A side title track of this is a mid-tempo punk 'n' roll number with slight garage and power-pop tones and an okay hook within. While not terribly original it definitely doesn't recall any band too directly. "Another Point of View," on the flipside, is a lighter, slighty country-inflected jangler with a bit of a Westerberg vibe--which makes sense, as Tommy Stinson has apparently played with the band before. This may not make anyone foam for the mouth for the Figgs' next LP, but it's a decent taste at least.-Brian (Punknews.org)
- April 3rd-More Record Reviews!-
THE FIGGS: "Sucking In Stereo" LP I believe this is a band that split up some time ago and didn't ever really get their just due. So Matt over at Peterwalkee Records is releasing this record to shed some light on this otherwise forgotten group. And I'm personally glad he did. It's the perfect remedy for when you have an itch for catchy power pop. For some reason I'm reminded of 80's stuff like Split Enz, but with a bit more garage rock swagger. Yet it has that real strong power pop, with the slightest hint of punk recklessness to it. So, yes, color me interested. And it all comes wrapped up in a simple, yet slick package.-(http://www.hanginghex.blogspot.com)
THE FIGGS: Sucking in Stereo LP Originally released ten years ago, this is the first time on vinyl. On this album, they sound more influenced by Elvis Costello & The Attractions, Del Fuegos, the Beat Farmers, the Replacements, and bands of that nature, rather than the Beatles, as they do today. Listening to this reminds me of my teen years in Oklahoma. Bands like this received a lot of play on college radio stations, like the "Red Hot Radio" show that was broadcast from the OCU campus in 1984/'85. The overall mood is light and about hanging out and having fun. The music rocks without being bludgeoning or snotty. Some of the songs, like "Cheap Cassettes," seem like filler. But then they have some really good songs like "The Wrong Chord," "Set the Stage," "The Daylight Strong," and "Dance Lesson." A little uneven, but still good. Comes with a live CD of a show they played in Kansas on 3.28.01 as well. –RAZORCAKE
THE FIGGS: SUCKING IN STEREO LP-It all made so much sense with the help of the handy hand written note that accompanied this LP. This is a vinyl reissue of CD released in 2000 by this upstate New York band that formed way back in 1987 and its sounds like it! That is meant to be a compliment, as it stirs up nostalgic memories for me because the "80s are about the time I first moved out and went to university, etc. At that time, "punk rock" was not as accessible as it is now, so for those of us that were into music beyond hardcore spent a lot of time at live music venues listening to bands that sounded the FIGGS which is easily comparable to the likes of the REPLACEMENTS or SOUL ASYLUM (before they started to really suck it big time!)- MAXIMUM ROCK'N'ROLL
TO HELL AND BACK: Will We Born Apart: LP There are a lot of bands out there that came out of the punk scene that try to cross over into the full-on rock thing. Most of them flat-out suck. They might have one good musician in the band that tries to carry everyone else. Then you get a band like To Hell And Back (ex-JBA, Give Up, etc., etc.). Everyone in this band can play their instruments quite well, thus they can pull off the "rock like a motherfucker" thing with ease. In turn, you, the listener, will rock like a motherfucker as well. If you like bands Turbonegro, Rose Tattoo, or the Saviours, then you're going to love To Hell And Back. It kind of fits that they come from the Albany, NY area. Doesn't seem like that place breeds pussies. The songs are massive and rage like hell: "The Devil's in the Details," "Venom & Saline," and "Thin Skinned," just to name a few. The whole album cranks. Big guitar sound, rippin' solos, a drummer that can bang, and a ton of low end. I love the transition from "Release the Kraken" to the Sabbath-style riff of "Grassroots Brushfire." Comes on blue vinyl. Don't delay... –RAZORCAKE
- March 26- Now available, LIEUTENANT LP-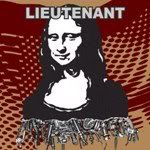 LIEUTENANT - 1 out of 4
The long awaited LIEUTENANT S/T LP is offically going to be released March 26th! It will be a split label release with Art Of The Underground Records, Warm Bath Label ,and Peterwalkee Records. Cool silk screened covers, limited to 300 LP's with 100 on colored vinyl. Pre order sales will be available exclusively through Peterwalkee Records. Presale start March 4th and run till March 13th. Presale package comes on limited edition Marbled White and Red vinyl, digital download code, t shirt, poster, stickers, buttons.
Official LP art and a song from the LP posted above. LIEUTENANT is a heavy melodic hardcore band featuring members of Running for Cover, Lemuria, John Browns Army, Gas Chamber, Still Ill, Kitty Little, Failures Union, They Live,,Give Up, Hail Mary,and more.
- February 22th-More Record Reviews!-
KITTY LITTLE/SCIENTIFIC MAPS-Split (Peterwalkee, 7" EP) The pair of songs by Kitty Little operate in a power-poppy region along the lines of Superchunk. A warm guitar tone, a fairly nifty drum 'n percussion break on "Milkshake" and a tad edgier for "Never Stay." Mildly enjoyable although not something mind-melting. I really can't get into the bouncy, lightweight 60s-inspired pop w/trumpet of Scientific Maps. One step above twee. (AQ)SUBURBAN VOICE
KITTY LITTLE / SCIENTIFIC MAPS: Split: EP Kitty Little remind me a little bit of Superchunk. Maybe it's because both bands have a song that says "back of the bus"? They play guitar-driven indie pop that has a roughness, like they're more influenced by punk than the Beatles. Listening to this, you would never suspect that Matto's a raging hardcore punk guitar player (Resist Control, Give Up, JBA, etc.) Whereas, Scientific Maps sound like maybe they have been influenced by mid era Beatles—bouncy rhythms, a piano, some brass, jangly guitar... Only 300 pressed. –Matt Average (Peterwalkee) RAZORCAKE
KITTY LITTLE / SCIENTIFIC MAPS-Split EP Two bands that verr more towards indie rock and/or power pop , and each offering up two songs. KITTY LITLE, a thre piece from upstate New York, follows in the footsteps of SUPERCHUNK. Upbeat tempos, gritty guitar and slightly high pitched vocals. SCIENTIFIC MAPS, also from upstate NY, are a bit more low-fi and mellow. Maybe it's jsut the horns, but at times reminds me of NEUTRAL MILK HOTEL with a touch of '60s British pop. I hear a little BELL AND SEBASTIAN in the melody on the second song. A fine sample of these two bands. (MD) MAXIMUM ROCK'N'ROLL.
KITTY LITTLE/ SCIENTIFIC MAPS split 7" Buffalo/Albany band Kitty Little rears it's head every so often to deliver some more sugary-sweet tunes, play a few shows, and then go into hibernation for another six months. It's just good to know they still exist. On this split they once again turn on the Superchunk worship, but simplify it just a bit to their own blend of rock goodness. Scientific Maps, on the flip side, has another vibe going on that is more on the true indie side of things. Simple tunes accentuated by trumpet leads and female vocals. For some reason I am reminded of stuff off the final offering from DCs The Most Secret Method, "Get Lovely", as well as other DC bands like Routineers. But I imagine that means absolutely nothing to 99.9% of you reading this. Just think indie style, horns, soothing vocals, and a bit of late 90's Dischord style rock. I'm very into this. The download has an extra song from each band. The SM extra is in line with the two on the physical copy. The KL extra jam might be the oddest offering from them ever- slow, noisy, creepy, and talking of kissing ghosts. I love it. (Peterwalkee Records)HEXBLOG
TO HELL AND BACK, "Will We Be Torn Apart" 12" I dig the cosmic trip going on with the cover art. It's an invitation to music that shakes and swaggers with equal parts Thin Lizzy and Tight Bros. From Way Back When kept in mind. In other words, it's a balls out rock record. To their credit I admire the frame of mind these dudes were in when they created this stuff, but it's missing some of the excitement and energy of those raucous rockers. They play things a little close to the vest and planned out, whereas their clear inspirations let everything go and went for the throat with reckless abandon. This is certainly not cock rock, nor is it dumb party rock. I think an apt name to what they strive to do here is 'bitchin' rock'. They need to loosen up a bit first and let shit fly wherever it may. (Peterwalkee Records)HEXBLOG
- January 8th-TO HELL AND BACK "WILL WE BE TORN APART" CD/LP REGULAR PRESSING/PRESALE PACKAGES!-
Available now, the sophomore full length CD/LP from Albany NY's TO HELL AND BACK! Although the band's activity has ebbed and flowed over the past few years, To Hell and Back regrouped in early 2009 and spent the last two years writing and recording their new full length "Will We Be Torn Apart,". The record is now available on the ordering page in both a regular LP and CD formats and also as a limited run package deal including a t shirt, buttons, stickers, poster, and bonus copy of their first OUT OF PRINT s/t CD and a copy of the THAB/SHEMPS split 7". Package deal availalbe while supplies last! ACT FAST!
- DECEMBER 15th-THE FIGGS- SUCKING IN STEREO 10 YEAR ANNIVERSARY FIRST TIME ON VINYL PRESSING/PRESALE PACKAGES!-
To celebrate the 10 year anniversary of the release of The Figgs- SUCKING IN STEREO full length album, Peterwalkee Records has released a newly RE MASTERED and FIRST TIME on VINYL (only) version of SUCKING IN STEREO. This newly re mastered LP was also available for a special week long presale package deal limited to 50 copies(with lots of bonus materials) which sold out in 11 1/2 hrs! 25 more added and sold out the next day in 5 hours! Presale packages are no longer available but the regular pressing(w/bonus live CD)is available now!
- SEPTEMBER 22nd-OUT OCTOBER 2ND! KITTY LITTLE/SCEINTIFIC MAPS Split 7"-
Check out tracks from both Kitty Little and Scientific Maps from their new split 7" which will be out at the end of the month. The record comes with a digital download code which features a bonus track from each band! Limtied to 300 copies first pressing! Record release show Oct. 2nd @ Valentines, 17 New Scotland Ave Albany NY.Accepting pre-orders starting Sept. 27th.
- AUGUST 11th-COMING SOON! TO HELL AND BACK LP-
Check out a rough track from the forthcoming TO HELL AND BACK LP. The band recorded the entire record themselves this past winter in their practice space above a garage in upstate NY. They are putting the finishing touches on it now and we hope to see it released sometime Winter 2010. LP (with download code)and CD.
TO HELL AND BACK-STREET TRAIN
- JUNE 7TH-MORE REVIEWS!-
GIVE UP:Discography: CD Short-lived Albany band (members from Acid Reflux, Devoid Of Faith, JBA, To Hell And Back, Dead Unicorn, Limpwrist, etc.) gets their due with this forty-three song discography. Hardcore punk with a dark and evil edge. There's a metal influence, but that's more for the heaviness and darkness. For the most part, the execution is at a fast tempo. Liz's vocals sound blown-out and possessed, as though she's escaped from the basement in Evil Dead. The guitar is great. Solid and abrasive, with the classic hardcore tone. I like how the songs will race, build up tension, then shift to a mid pace to break up the speedy attack. You get their 1999 demo, first EP, and the second unreleased EP (only exists in one hundred test presses - until now), and a live set. Comes packed in a regular jewel case stored inside a slip case, and a button. Nice! This is the second pressing of one hundred, so it might be time to pick it up. –Matt Average (Peterwalkee, peterwalkeerecords.com)
GIVE UP-s/t (Peterwalkee, CD) A compilation of this band's 7"s (there were only 100 of the second one), demo and a radio set. Raging, rabid-sounding hardcore, the latter element particularly true with Liz's vocals. It's a fast-paced assault, with short and blistering songs. For a change of pace, there's the punkier "Boring," complete with a "whooah" or two. From the early part of the decade and a band that shouldn't be overlooked. (408 Richmond Ave., Buffalo, NY 14222, www.peterwalkeerecords.com)
Spread 'Em "Pizza Crisis" EP The pizza rock party has apparently infiltrated the upstate NY hardcore punk scene as well, proven by this extra-cheezy EP from Albany's Spread 'Em. Chug-a-lug riffing, Antiseen-ish hard knock rocking, serious hot lixx and irreverant song topics provide the toppings on this six slice seven-inch. Their ode to Jamie Lee Curtis is actually quite anthemic (and my fave of the EP), "Too Many Zits" is a quality drunk-punker, title cut is a ripper and "Fuck Megatron" touches on some serious social commentary. They temper the jokey tunes with real punk rock punchline action, so as not to get too goofy. I enjoyed this more than I imagined I would, for fans of juvenile humor, NY-style pizza and full throttle punkitude. Scum stats: 300 copies, 100 on clear, hand-numbered with insert/booklet.(RK) (Peterwalkee Records // www.peterwalkeerecords.com)
FIGGS, THE:Casino Hayes: 7" The Midwest is lousy with longtime underrated or slow-to-be-appreciated bands. I'm not sure what the correlation between oceans and widespread popularity is, but Milwaukee's Figgs have been playing straight-ahead, under-the-radar, thoughtful poppy rock'n'roll for years and years. They're also a "fan of music" band, a "band's band"—a band that's happy to sit down and chat with you, see if you're enjoying yourself, instead of lighting itself on fire, shoving themselves into a cannon, and ripping their clothes off so you take notice (only to be forgotten just as quickly). They toured with the Knack in the mid-'90s, should be on the same couch as Cheap Trick (or at least the same living room) in people's minds, and have laid down two more rockin', steady, mellower tracks here. –Todd Taylor (Peterwalkee, peterwalkee.com)
FIGGS, THE:Casino Hayes: 7"Mixed bag here. First side, "Casino Hayes," reminds me of the sound of Dischord bands around 1989/1990. More on the rock side, but not quite mainstream: a little angsty in the vocals, but not yelling and threatening. Then I flip it over to "Another Point of View" and it then these guys sound like Tom Petty, or more in the realm of stuff like Sheryl Crow or Bonnie Raitt. Folky, poppy, and a little bit of rock. If you ever listened to KFOG in San Francisco, The Figgs would fit perfectly into that station's format. –Matt Average (Peterwalkee, peterwalkeerecords.com)
FIGGS, THE:Casino Hayes: 7"Cover art is a bit Vegas kitsch a la Me First and the Gimme Gimmes, but the A-side, a tune called "Casino Hayes," culled from an upcoming album called The Man Who Fights Himself, is a decent bit of straight-ahead rock with a bit of a power pop backfill. The flip, "Another Point of View," is a much more laid back soundtrack for those late afternoons at the beach before you make love in your Chevy van, and that's all right with me. My interest is definitely piqued. –Jimmy Alvarado (Peterwalkee)
The Figgs "Casino Hayes" 7" Man, whodathunk I'd see a new Figgs single come across the TB HQ desk. I had no idea they were still together, but apparently they're still kicking around with what must be at least a 20 year career. Shit, I remember seeing them live at least ten years ago, if not more, and I thought they were old timers then. Always a reliable power-pop band, the title cut is reminiscent of Urge Overkill circa 'Saturation', a pop-rocker that is apparently a teaser for a new LP. Damn, these dudes are still serious about it. Unreal. B-Side is a gentle rocker with yacht rock overtones. If you're a fan (meaning you probably live in Wisconsin), you shant be disappointed. I'm just amazed someone thought putting out a Figgs record in 2010 was a good idea. Comes with download code.(RK) (Peterwalkee Records // www.peterwalkeerecords.com)
-Updated June 7th,2010-
Due to unforeseen mastering issues, the KITTY LITTLE/SCIENTIFIC MAPS split 7" release date has been pushed back to oct. 2nd! We are sorry for the delay, but the extra time is needed to make sure the records sound great! The record release show will be on the same day @ Valentines in Albany NY!
-Updated April 14,2010-
Kitty Little /Scientific Maps split 7" Official release date June 26th 2010! Available in three colors of vinyl,100 Black, 100 Orange, 100 Green! Each records will come with a digital download code and each band has contributed an extra exclusive track for the download only! Taking pre-orders June 21 2010 $5 plus shipping! Record release show June 26th @ Valentines Albany NY! DON'T MISS OUT!
-Updated March 7th 2010-
UP NEXT: KITTY LITTLE/SCIENTIFIC MAPS SPLIT 7"! It's on its way to the pressing plant and should be available in a month or so! Going to be a killer split! It will come with a digital down and each band is contributing a extra track exclusive to the download only!
FREE RECORD SPECIAL! For the rest of the month of March we will be giving away a free record with every purchase of two or more records! Free record will be chosen by us, but hey it's free right? If you order vinyl you get vinyl, if you order only CD, you get CD. Don't worry, we wont send any vinyl to someone we think doesn't have a record player!
Sometime soon we will get around to putting actual mp3s on the site for people to check out, but in the meantime you can always check out tunes on that slowly dying dinosuar called myspace! www.myspace.com/peterwalkee.
-Updated February 22nd 2010-
Alert: WARPED FIGGS 7" Hello Folks,
After a lot of emails, phone calls, and lots of waiting we have finally received corrected vinyl from the pressing plant. So all new orders of The Figgs "Casino Hayes" single are warp free and ready to be shipped ASAP! If you have a warped copy, just drop us an email at peterwalkeerecords@gmail.com and we will correct the situation. We thank you for being patient with us during this process. Again, this was a major mistake on the part of the pressing plant and not the label itself. We thank you for your support and kind words we have been getting! Despite the warping issue, sales for the Figgs record have been excellent and we hope it continues because The Figgs are great and the record rules!
-Updated December 30th 2009-
Alert: WARPED FIGGS 7" Hello Folks,
It pains us to be the bearer of bad news but it turns out that a number of the Figgs "Casino Hayes" records we received from the pressing plant came to us warped. We did not catch this problem till a number of orders were shipped. In some cases the warping is not as visual as it is audible, either way it is not the product we intended to sell. We have been working with our pressing plant to fix this situation. If you were one of the unfortunate ones to receive a warped 7" we will be more than happy to send you a new replacement record.
Please hold on to the record you already have. We will gladly ship you a new 7" to replace the warped one, however we are not shipping new record covers or download cards as there is nothing wrong with those! Everyone that order a 7" online has been contacted via email. If you think we missed you or maybe the email went to your junk box etc, just get in touch with us and we will do whatever we can to help!
We hope that this debacle doesn't give you a negative impression of Peterwalkee Records and our efforts to bring you great music!
Our sincerest Apologies for the inconvenience.
Matto/CEO Peterwalkee Records
-The Figgs "Casino Hayes" EP release date November 26th Thanksgiving Day!!-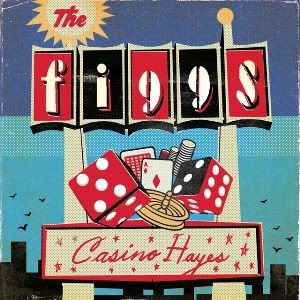 New from Peterwalkee Records! The Figgs "Casino Hayes" 7" Single!
From their first self released cassette "Ginger" in 1992 to albums on Imago and Capitol Records to their most recent full length on the Gern Blandsten label and serving as the backing band for Graham Parker and Tommy Stinson (of the Replacements); The Figgs have been creating some of the best power pop rock for many years! The new "Casino Hayes" 7" single marks their 18th appearance on a 7" vinyl single and their first vinyl single in almost 10 years! Two solid tunes of that classic Figgs power pop you have come to expect and enjoy!
Available November 26th Thanksgiving Day 2009 Order it right off our site!Comes on colored vinyl with digital download card. Fast shipping!
The Official record release show for the single will be December, 11th @ Valentines in Albany NY with special guests Scientific Maps and Kitty Little.
www.thefiggs.net
-UP NEXT!-
Kitty Little/Sceintific Maps split 7"! Out late winter 2010! Two great pop bands on one record! You will love it!
Kitty Little NICE NOISE CD-EP Reissue, Split release with Art of The Underground Records - New Packaging!
ATTENTION-NEW CD PRICES!We have lowered the prices on all our CDs! All CD'S are $6 postage paid! Its 2009 and we are doing what we can to keep up with all the free wheel'in down loaders out there!
-REVIEWS!-
SPREAD'EM-"Pizza Crisis" EP: Fucking hold on, you little punk-rock shits! SPREAD'EM stirs up a fast punk mess to fuck you up! Side A starts with a manic mid-tempo punk rock number called "Punk Rock Son of Kong". This yields to a furious, crazed song "Too Many Zits". Great! Guitars chug and vocals sneer on "Fuck Megatron." Side B cranks it up really high with "Pizza Crisis." This rock 'n' roll blast crashes into "Institutionalized," and then you will be thrilled by the excellent singing on "Jamie Lee Curtis Fingerbang " ! SPREAD;EM finishes you off with the "Group Hug" chant. The electric guitars soar on this fucker! Order this slice of bad music for bad people! (BR)(MAXIMUM ROCKNROLL)
SPREAD 'EM-Pizza Crisis EP (Peterwalkee, 7" EP): Hardcore/punk/rocknfuckinroll for a band that probably doesn't take itself all that seriously, as some of these ditties are titled "Too Many Zits" and "Jamie Lee Curtis Fingerbang." That song raises the question as to whether Jamie Lee is an "X or Y," if you catch their drift. Meanwhile, "Fuck Megatron" flashes some metallic trills 'n thrills. Fun and raucous.(SUBURBAN VOICE BLOG)
SPREAD'EM: Pizza Crisis EP : Wow, a humor band that actually plays decent music. Kind of a rarity. Spread'Em crank tuneful punk that has some oi elements here and there. They have a song on here called " Jamie Lee Curtis Fingerbang," so you know your'e in for some lowbrow stuff, but funny, just the same. Which is certainly better than any number of "whacky thrash" bands that sing about whatever "whacky thrash" bands sing about. The singer Brandon, has a great voice. Makes me wonder what he'd be like in a "serious" hardcore band. Comes on clear vinyl. Why they didn't press it on cheese yellow vinyl is a mystery. -M.Avrg (RAZORCAKE)
EVIXXION: Strategic Cancellations CD: Crushing metal along the lines of bands like Kylesa and early Neurosis only slower, allowing for the heaviness to dominate. There are no ambient breaks or acoustic guitar interludes. This is all systems go, pummeling, and no where near being pleasant. Vocal chords are shredded, leaving the listener to wonder if there are polyps forming in this man's throat. The wall of guitar is never-ending. The low end rumbles. Despite the humorous artwork on the cover, and the fake T-shirt ads in the lyric sheet, this music is definitely not light hearted. It's dark, and with an air of hopelessness. (RAZORCAKE)
EVIXXION: Strategic Cancellations CD: This is awesome. I have always liked Evixxion live (granted the last time I saw them was with the original line-up) but wasn't super into the demo. Something about their aural onslaught live didn't quite translate to the demo for me. Strategic Cancellations, however, nailed it. I wish words like "intense" and "heavy" weren't so overused in reviews of undeserving music because they describe this perfectly. It's like some of the newer Isis stuff if you took out all of the hippy jam shit and stripped it down to just the super heavy parts. What makes this more intense and dark is the use of harmonies and subtle melodies in the writing and the super high quality of the recording. These elements make Strategic Cancellations epic and almost cinematic in a way: I could see this being the score for a post-apocalyptic film, something with no hope that crushes the human spirit. Mike Dikk's vocals have never been better, and I should know, I celebrate his entire catalog. On Strategic Cancellations, he shows much more range than in the past but nothing seems like experimentation, it all fits right where it should. The other thing that sets Evixxion apart from other bands in this genre is the sense of humor. They manage to poke fun at the genre while never becoming a farce themselves. The packaging, in addition to being hand-screened and technically really cool, is hilarious. It's refreshing for a metal band to not take themselves completely seriously. It reflects a mentality I normally associate with the hardcore/punk community and I think it is pretty telling that Evixxion does (did) a better job of creating brutal heavy metal than most bands that take themselves way more seriously.(BYSTANDERFANZINE.COM)
DEAD UNICORN - "YELLOWSTONE SUPERVOLCANO" CD: This duo is just bass and drums with the two splitting vocal duties. Most of the songs begin with lengthy samples and go into rhythms that are all over the place but generally settle into metal or noise rock territory. Vocals range from sounding like NICKELBACK to science fiction villains.(DG)(MAXIMUM ROCKNROLL)
DEAD UNICORN:Yellowstone Supervolcano: CD How's this for original? A concept album about a volcano in YellowstoneNational Park erupting and destroying life. That means no more Yogi Bear! Wait, Yogi lives in Jellystone. Whew! However, Yellowstone is very real. So now I have to consider the possibility of a volcano fucking up the West Coast, and then there's talk that the Mayans predicted the end of the world in 2012. G'damn, we're fucked either way. Dead Unicorn spread the fear and paranoia via a mix of grind and nü metal stylings. You can sing along in a tuneful manner, then growl in fear and anger over the fact your life is being cut short by a river of lava.(RAZORCAKE)
-EVIXXION CD OUT NOW!-
NOW AVAILABLE! LIMITED TO 100 HUNDRED COPIES FOR THE FIRST PRESS! GOING FASTFASTFAST! ORDER NOW!!!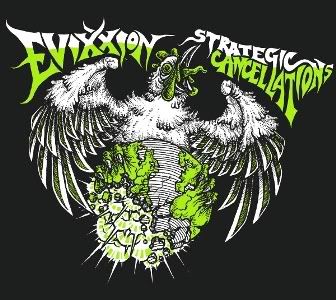 EVIXXION-"Strategic Cancelleations" cd-A limited posthumous full length CD from Albany New York's all time heaviest, featuring ex & current members of: LARIAT, AT WAR WITH SHADOWS, ONCE AND FOR ALL, BURNING BRIDGES and BORN LOW. CD not only contains the entire posthumous album, but also the rare Joy Division Covers EP and the songs from the first out-of-print Seven Inch record. AMAZINGLY HEAVY MUSIC